Andy Marso, who covered Basehor-Linwood High School sports for the Basehor Sentinel in 2005, has published a book about his fight with meningitis and writes about Basehor and the community's support during the most difficult time in his life.
More than 100 people turned out for the Basehor Chamber of Commerce Christmas Celebration on Dec. 5 held at the Falcon Lakes Golf Club and the event raised more than $1,600 for Basehor-Linwood Assistance Services.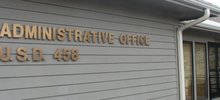 The Basehor-Linwood School District Board of Education is looking at funding several improvement projects next year but must decide soon which are a priority.
---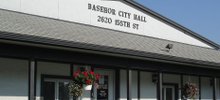 Basehor City Council members are having second thoughts about a proposed affordable senior housing development.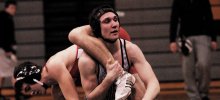 When the Basehor-Linwood wrestling team opened its 2013-14 season, coach Tyler Cordts' primary goal was clear: Get his wrestlers as many matches as possible. With seven duals in two days, mat time wasn't hard to find.
Today's events
Event calendar