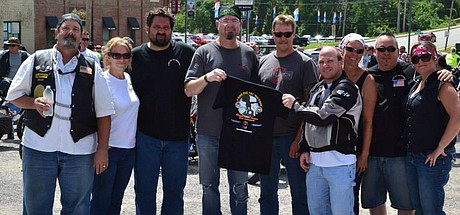 A few years ago, Basehor resident Steven Beck was looking for a way to honor his friends and family who had served in the military.
Chuck Wilderson of Basehor PRIDE says "Booming with PRIDE," the theme for this year's 4th of July activities in Basehor, refers to more than just civic support and national patriotism — it's also about how the city has grown.
When Ross Schwisow steps into the weight room at Basehor-Linwood High School during the dog days of summer, he can see it immediately. The sweat, the determination, the tenacity. Athletes are being forged by the iron that litters the room, their every repetition preparing them for the upcoming season.
---
Westar Energy says a U.S. Supreme Court's ruling on toxic emissions at power plants could save the company millions.
Wyandotte County has a higher-than-average need for certified foster families.