Engagement
Scheidt and Gilliland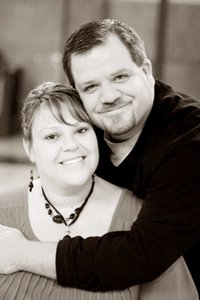 Keith and Wendy Scheidt, of Bonner Springs, announce the engagement of their daughter, Megan Michelle Scheidt, to Chad Leon Gilliland, son of Richard and Linda Gilliland, of Leavenworth County, and Donna Gilliland, of Parsons. A May 2008 wedding is planned.
The bride-to-be is a graduate of Bonner Springs High School. She holds a bachelors degree in Public Relations from Kansas State University and a Masters degree in Public Administration from the University of Missouri at Kansas City. She is employed with the City of Leavenworth as the Assistant to the City Manager and Public Information Officer.
The groom is a graduate of Piper High School and Kansas State University with a degree in Natural Resource Management. He is employed by ArborMasters Tree and Landscape in Shawnee as a branch division manager.
Engagement
Marah and Van Fleet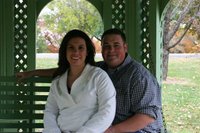 Ashley Van Fleet, Tonganoxie, and Kenneth Marah, Basehor, announce their engagement and upcoming wedding.
The bride-to-be is the daughter of Bill and Tammi Van Fleet, Tonganoxie. She is a 2006 graduate of Johnson County Community College and a 2004 graduate of Tonganoxie High School. She is a dental assistant at Piper Family Dentistry and also is employed with Van Fleet Excavating.
The prospective groom is the son of Vivian Marah, Basehor. He is a 2001 graduate of Kansas City Kansas Community College and is a 2000 graduate of Lansing High School. He is an EMT with Leavenworth County EMS and the Fairmount Township Fire Department.
The couple plan a June 14, 2008, wedding at High Prairie Church, 26480 187th St., Leavenworth, with a reception at the George Meyn Community Center in Kansas City, Kan.