Engagement
Englehart and Baker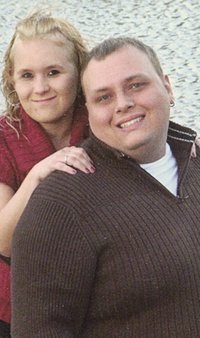 Roy and Connie Mosher of Bonner Springs and Rick Englehart of Kansas City, Kan., announce the engagement of their daughter, Pamie Englehart, to Jerry Baker.
The bride-to-be is a 2007 graduate of Bonner Springs High School and attends Kansas City Kansas Community College.
The prospective groom is a 2000 graduate of Hayden High School, Topeka. He previously attended Pittsburg State University and is now a manager at Auntie Anne's Pretzels. He is the son of Kirk Baker and Carol Baker, both of Topeka.
The couple plans a Nov. 11 wedding at Holy Trinity Catholic Church in Lenexa, with a reception following at James P. Davis Hall in Wyandotte County Lake Park, Kansas City, Kan.