Wedding
Birks and Shaw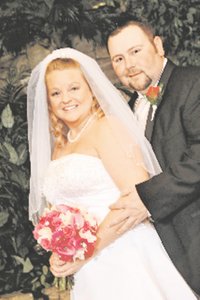 Julie Lynette Birks and Jeffrey Dean Shaw II were united in marriage June 4, 2011, at Ridgewood/Pleasant Heights Community of Christ church in Kansas City, Mo.
Priests Greg Hankins and Terry Spaulding officiated over the double-ring ceremony.
The bride is the daughter of Richard Birks of Kansas City, Mo., and Carol and Terry Steede Spaulding of Independence, Mo. The groom is the son of Jeffrey Shaw of Bonner Springs and Deena Downs of Basehor.
A reception took place at The Rhapsody in Independence, Mo., the city in which the newlyweds reside.

Engagement
Duarte and Kreider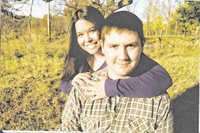 Raymundo and Carmen Duarte of Edwardsville announce the engagement of their daughter, Guadalupe Duarte, to Lucas James Kreider, son of James and Cindy Kreider II of Bonner Springs and Marva Lynn Turner of North Kansas City, Mo.
The couple met in high school and started dating in December 2009. The bride-to-be is pursuing a degree in early childhood education. The future groom is pursuing a degree in business.
The couple plans a December 2011 wedding. They will reside in Bonner Springs.