Engagement
Farr and Polardino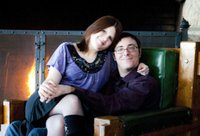 Steve and Marie Farr of Basehor, announce the engagement of their daughter, Jennifer Farr, to Noah Polardino, son of Vincent and Linda Polardino of Battle Creek, Michigan.
The future bride earned her Bachelor of Arts in History from Kansas State University, and her Master of Arts in History from the University of Missouri-Kansas City. She is employed as a Historian with the Federal Energy Regulatory Commission in Washington, D.C.
The future groom received his Bachelor of Arts in Public History from Western Michigan University, and his Master of Library and Information Science from Wayne State University. He is employed as an Archives Specialist at the National Archives and Records Administration.
A July 6, 2013 wedding is planned at Falcon Lakes in Basehor, Kansas. The couple resides in Silver Spring, Maryland.
Anniversary
Pembleton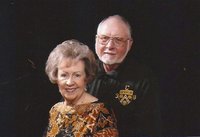 Mr. & Mrs. Jerry Pembleton will be celebrating their 50th Wedding Anniversary on June 23, 2013. They would like to invite friends and family to help them celebrate this special occasion on Saturday, June 29, 2013 at Lake of The Forest Club House, Bonner Springs. A light lunch will be served from 2 P.M. to 4 P.M.
They were married at The First Christian Church in Bonner Springs, June 23, 1963. They requests no gifts.