New club goes topless
County to look into whether club violates nudity ordinance
Rumors of a topless nightclub operating in the building of Ma Belle's, a bar on Kansas Highway 7 in Leavenworth County have prompted county officials to look into the matter.
County Attorney David Van Parys said he would look into the reports of the operation of the club, called Whispers Cabaret.
In August last year the Leavenworth County Commission passed a resolution banning nude dancing in any public establishment regardless of whether the business sells alcohol.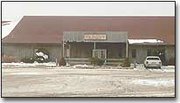 Van Parys said he had heard rumors about the club, but there had been no official inquiry as of Wednesday.
According to two men working at the establishment on Tuesday, Whispers Cabaret has been open since last Thursday, March 1.
Two Chieftain reporters observed this week that nudity was present inside Whispers Cabaret, which is set up inside the Ma Belle's building, although it has a separate entrance from the restaurant.
Leavenworth County District Attorney Frank Kohl said that although Whispers Cabaret is a private club that does not exempt the club from the resolution banning nude dancing.
"The fact that it is in a private club-type area does not make it private," Kohl said. "It is public if John Q. Public can come up and give a password or pay a fee and get in."
The club first came to the attention of Basehor residents through rumors and a Web site advertising the opening of the new club.
The club first came to the attention of Basehor residents through rumors and a Web site advertising the opening of the new club.
According to public corporation records filed Feb. 14, with Secretary of State's Office, Whispers Cabaret is owned by Whispers Merlynn Incorporated.
The resident agent of Whispers Merlynn Incorporated is listed as Vicki Eldridge, wife of former Leavenworth County Commissioner Wayne Eldridge.
Ma Belle's is owned by Ma Belle's Southwest Country Incorporated. According to the Kansas State Division of Corporation records, the president and resident agent of Ma Belle's Southwest Country Incorporated also is Vicki Eldridge.
Repeated attempts to reach Vicki Eldridge for comment were unsuccessful.
However, Wayne Eldridge denied that any topless dancing was going on at the club, during a telephone interview Wednesday.
He also denies speaking to a reporter earlier in the week. The reporter had called to ask about whether dancers were performing topless.
Eldridge claims his son spoke to the reporter. In that converstation, the person on the phone at the club denied any topless dancing was takening place at Whispers.
Rumors of the strip club circulated last August when there was speculation that Ma Belle's would become a juice bar featuring nude entertainment.
Basehor Mayor John Pfannenstiel said he had heard the rumor and wrote a letter to the county commission in August supporting the ban and informing the commissioners of the rumors.
"It has been said the building is being renovated to divide it into two businesses," Pfannenstiel said in his letter. "One would be a bar and grill that would serve alcohol. The other a 'juice bar' that would feature nude dancing."
As Chairman of the Board of County Commissioners at the time, Wayne Eldridge signed a resolution prohibiting any type of nude dancing in the county.
In a story published in The Tonganoxie Mirror, Aug. 16, 2000, Eldridge denied the rumor of the topless bar, saying it was politically motivated. Eldridge was seeking re-election to the commission at the time.
Eldridge denied any knowledge of the club at the time of The Mirror story and also denied having any knowledge of Whispers Cabaret or nude dancing when asked about the club Monday.
According to employees who talked with reporters this week, Whispers Cabaret is open Monday through Saturday from 5 p.m. to 1:30 a.m. and Sunday from 6 p.m. to midnight. Ma Belle's bar and grill is open on Wednesday, Friday and Saturday. Basehor resident Cindy Bartko said she has taken her family into Ma Belle's to eat before but won't anymore.
"I have in the past, but I am not going to take them there anymore," Bartko said. "There is only one kind of person that would disrespect a community such as ours like that and that's scum."
Bartko said she doesn't want a club like Whispers Cabaret in Basehor.
"I just don't like that kind of activity where I am trying to raise my kids," Bartko said. "I try to raise them right I try to teach them that women are not put on this earth for the entertainment of men. That's kind of hard to do when you have place like this around."
Bartko said she is going to push Leavenworth County officials to have the club closed.
Joe Daniels, who defeated Eldridge in November's election, said he could not comment about the legality of having a strip club in Leavenworth County.
However he said it needed to be looked in to.