Cushing Memorial names chief nursing officer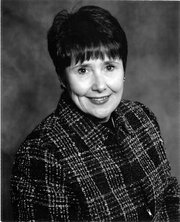 The interim chief nursing officer at Cushing Memorial Hospital has been given the job on a permanent basis.
Susan Beying officially took over the role on Oct. 28, the hospital announced this week. She had been serving as the interim chief nursing officer since Sept. 2.
"We are pleased with Susie's dedication to patient quality, experience in expanding new service lines, developing a compassionate nursing staff and the energy she brings to her position," said Bob Edwards Jr., Cushing chief executive officer.
As chief nursing officer, Beying oversees the nursing staff of the hospital. She has worked for Cushing for more than 20 years, most recently as director of surgical services.
A registered nurse and a certified operating room nurse, Beying received her Bachelor of Science in Nursing from Fort Hays State University.
Beying is a lifelong resident of Leavenworth County and was born at Cushing.