Donor leaves $1 million to University of Saint Mary
University of Saint Mary has received a gift of $1 million from Kansas City philanthropist and entrepreneur Lawrence D. Starr.
Starr, a member of the University of Saint Mary Board of Trustees, died Oct. 24, 2004, from pancreatic cancer at age 72.
He was the retired chairman and CEO of Kansas City-based Koch Equipment LLC. He was inducted into the Packaging Hall of Fame of the Packaging Machinery Manufacturers Institute on Nov. 7 as the "founding father of vacuum packaging in the U.S."
The university in Leavenworth has established the Lawrence D. Starr Global Studies Institute to promote attitudes, policies and practices that foster peace and justice. The university has also established the Lawrence D. Starr Endowed Scholarship in History, Political Science and Global Studies.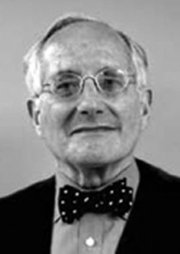 "He had a steadfast belief in the dignity of human beings and human life in all its diversity," said George Steger, chair of the university's history and political science department. "His commitment to justice and his abiding love for and confidence in the principles of democracy were cornerstones of his life, and because these principles are at the core of the Global Studies Institute mission, he felt strongly about leaving a bequest to fund GSI endeavors."
Starr's son, John, who is the current CEO of Koch Equipment, echoed Steger's sentiments. "My dad felt that he could make a significant impact with his financial support for admissions and global studies at University of Saint Mary," he said. "Dad firmly believed that University of Saint Mary would cherish every dollar and help to educate students in need about the world and democratic values."
Sister Diane Steele, university president, said dedicating the Global Studies Institute in Starr's name was the least the university could do to show its gratitude.
"Larry was dedicated to the educational mission of the University of Saint Mary," she noted. "We were all blessed with his friendship, loyalty and guidance, and it is an honor to have the Global Studies Institute carry his name."