Ruling puts school funding at head of class
Lawmakers who represent Lansing in the Statehouse say a Kansas Supreme Court decision is sure to put school finance at center stage during the 2005 legislative session, which begins Monday in Topeka.
"The judiciary has played its role; now it's time for the Legislature to roll up its sleeves and get to work," said Rep. Kenny Wilk, whose Leavenworth County district includes part of the city of Lansing.
In an unsigned opinion issued this week, the high court's justices both reversed and upheld portions of Shawnee County District Judge Terry Bullock's 2004 ruling that found the school funding system unconstitutional. The court said its "brief opinion" Monday would be followed up by a formal opinion filed once the Legislature acted this year on school finance.
The state's high court reversed Bullock's findings that the school finance formula was a violation of the Kansas Constitution's equal protection clause and that it had an unconstitutionally disparate effect on minorities.
However, the justices sided with Bullock's finding that the Legislature failed to meet its state constitutional mandate to adequately fund public education.
In the much-anticipated ruling, the court said, "It is clear increased (school) funding will be required; however, increased funding may not in and of itself make the financing formula constitutionally suitable. The equity with which the funds are distributed and the actual costs of education, including appropriate levels of administrative costs, are critical factors for the legislature to consider in achieving a suitable formula for financing education. By contrast, the present financing formula increases disparities in funding, not based on a cost analysis, but rather on political and other factors not relevant to education."
The court said it would "not dictate the precise way in which the legislature must fill its constitutional duty," but said it would retain jurisdiction of the case while lawmakers work on its legislative response. It gave lawmakers an April 12 deadline.
"Its failure to act in the face of this opinion would require this court to direct action to be taken to carry out that responsibility," the court warned.
Wilk, a Republican who has seen the Legislature struggle with school funding in past sessions, said he thought justices also struggled with the decision. That's why their decision was somewhat ambiguous, he said.
"There's a blank spot there," Wilk noted, "They don't say how much to put in."
State Sen. Mark Gilstrap, whose district includes Lansing, expressed similar sentiments.
"They were not very specific," Gilstrap said. "That could make it a much more tricky issue."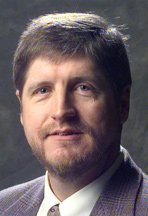 The question for lawmakers will be to fill in the blank and to figure out how a state with stretched revenues will be able to spend more on education. Some education supporters have said the Legislature would need to put in an additional $1 billion to satisfy the court's opinion.
Gilstrap said he would promote the expansion of gambling as a way to increase state revenue without a general tax increase.
"The timing is right," he said of allowing casino-style gaming in Kansas. "It can bring in and capture revenues that now are making their way over to the boats in Missouri."
He said a "conservative estimate" was that a state-run casino in Wyandotte County could generate $150 million to $250 million in tax revenue. Under a proposed compact that Gov. Kathleen Sebelius signed with the Kickapoo and Sac and Fox tribes allowing a casino in Wyandotte County, the state could receive as much as $50 million annually in revenue sharing.
To increase the base aid by $100 per pupil would cost the state $58 million - a figure that is nearly met by agreeing to the compact, he noted.
Both Gilstrap and Wilk say whatever the answer, it won't come easy in the Legislature.
"There's 165 different personalities going in 165 different directions," Gilstrap said.
Added Wilk, "It'll be contentious; school finance always is."
The court directed that the current funding formula would remain in effect for now.