Glenwood Ridge Principal resigns
Linda McFarlane, the principal at Glenwood Ridge Elementary School, has submitted her resignation to the Basehor-Linwood School District administrators. She intends to finish the school year before leaving her post, school district officials said.
McFarlane informed Glenwood Ridge faculty Thursday night of her decision. She did not return telephone messages seeking comment.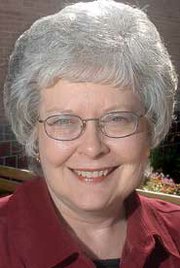 School district administrators said McFarlane indicated she wished to "pursue different opportunities" and submitted her resignation at this time "so the district could pursue quality candidates" in finding her replacement.
The Basehor-Linwood School Board will vote in February on whether to accept the resignation. School district officials said a search for a new Glenwood Ridge principal most likely would not begin until school board members have voted on McFarlane's resignation.
McFarlane, a former reading specialist at the school, was an in-house choice to succeed former principal Tom Sack, who resigned in September after he acknowledged that he failed to follow testing protocol during state assessment tests.
McFarlane was hired in October 2003. School board members cited McFarlane's experience of more than 25 years in education, her qualifications and the board's desire to fill the principal's job internally as reasons for her hiring.
At the time of her hiring, McFarlane said "it's a great challenge and I have a lot to learn but this has been so energizing. She added "I believe we can take this school forward."
Of the challenges McFarlane faced in succeeding Sack, a popular principal that Glenwood Ridge students, parents and faculty didn't like to see leave, was righting the ship rocked by the fallout from his testing snafus. After Sack's admission to the testing improprieties, state educational officials negated Glenwood Ridge's assessment scores and the school was listed as not meeting adequate yearly progress, a goal each school must meet under the federal mandate, the No Child Left Behind Act.
If schools do not meet progress goals in consecutive years, possible sanctions could be levied on the school.
In a profile story that appeared in The Sentinel in Oct. 2003, McFarlane said she and the school's teachers were up to the task of guiding students through successful assessments.
"I don't think we can just disregard everything that was done last year," McFarlane said. "We're going to re-emphasize the Glenwood Ridge teachers. There is a huge amount of talent in this building.
"We're up to the challenge."
The most recent results from the assessments tests indicated that Glenwood Ridge did just that: the school met progress standards and received state awards of excellence for math and reading.