City planning for emergency response
Police Lt. Ben Ontiveros was updating the City Council on the timeline behind the Lansing Emergency Operations Plan when he slipped in this comment:
"In December, I completed the Police Department's LEOP SOP."
The alphabet soup elicited snickers from City Council member Andi Pawlowski, who apologized for laughing, adding, "This sounds like Army stuff."
The presentation, which came during a City Council study session Thursday, though, was serious.
Ontiveros was outlining to council members the plan of action city officials had developed for dealing with natural disasters or manmade emergencies that might strike Lansing.
As the "final draft" of the plan says on its opening page, "The intent of this plan is to prepare in advance, train to a specific standard, and exercise procedures in order to save lives and protect property."
The 61-page document awaits council members' comments and changes but is close to being the plan the city would put in place in such emergencies.
"We're not completed, but we think we have a good working document now," City Administrator Mike Smith told council members.
The plan identifies the top hazards the city faces: No. 1 is a tornado, followed in order by severe thunderstorms, winter storms and a power/communications failure.
"Historically, the City's only damage from tornadoes and related storms has been limited to damage to roofs and downed power-lines, trees and tree limbs," the plan reads. "However, the potential for more severe damage is one of the City's highest threats."
The plan also identifies as potential hazards terrorism and civil disorder, wildfire, transportation accidents involving hazardous materials, flash floods, even earthquakes.
It lays out the policies and procedures to be followed for how to react to such emergencies, from declaring an emergency situation, activating the city's "Mobile Command Center" and calling in state and federal assistance to delineating the city's command hierarchy for an emergency, laying out the duties of those responsible for such areas as issuing warnings, coordinating evacuations and public shelters and providing assistance to humans and animals.
Smith said Lansing's plan drew from plans written by other municipalities and government agencies.
"We're not reinventing the wheel. We're dragging in information from other people. There's a million things to do like that," he said.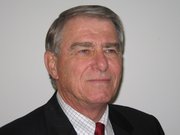 Council member Robert Ulin questioned Smith and Ontiveros about the location of the city's Emergency Operations Center, and noted that the city's Mobile Command Center - a refurbished and refitted ambulance with an array of radio equipment - wasn't outfitted with wireless Internet access. The county and other cities in the region, he said, use "Web EOC," an Internet-based tool for emergency operations.
"My concern is we spent a lot of money on a truck that all it is is a communications vehicle," he said. "It's not an Emergency Operations Center because we can't communicate with the outside world" via the Web.
Ontiveros told Ulin future conversations with the county would include use of Web EOC, and Smith told council members one of Ontiveros' remaining tasks was to find out what sort of equipment would be needed and make a recommendation.
Council members agreed to return their marked-up draft plans to Smith by March 17.