Prison escapee back in custody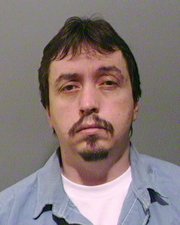 Wichita — Danny L. Kelly, who escaped Jan. 24 from the Lansing Correctional Facility and eluded authorities for more than six weeks, is back in custody.
Kelly was apprehended about 11 p.m. Thursday in Wichita.
Authorities in Sumner County had been tipped about his whereabouts, and they notified agents with the Kansas Department of Corrections and Wichita Police.
Kelly is being held in the Sedgwick County Jail while arrangements for his return to the custody of the Department of Corrections are completed.
Kelly, who was serving a 32-month sentence for burglary and theft in Sedgwick County, will be charged with aggravated escape from custody. Corrections officials, in announcing Kelly's recapture, said they did not know if Kelly would face any additional charges from his time on the lam.
Prior to his escape, Kelly, 38, had been projected to be released from custody on June 9, 2006.