Longtime volunteer looks for board post
Beth Stevenson has a long history of working with the schools.
She started helping by cutting paper for class projects 15 years ago when her first child was in kindergarten. She has since increased her involvement from room mother to site council member to leader on the steering committee for the proposed Lansing School District bond issue. Now she wants to take her involvement one step further by becoming a member of the Lansing School Board.
Stevenson is no stranger to the district. She has had two children graduate from Lansing High School, and four still attend Lansing schools. Five have been in Lansing district for their entire school careers; the oldest spent part of his kindergarten year in Tennessee but spent the remainder of his time in Lansing schools.
Stevenson is a social worker for Fresenius Medical Care in Leawood. She earned her masters degree in social welfare at the University of Tennessee. She said her job search led her to Kansas City, and family ties led her to Lansing.
Stevenson said that she and her family moved to Lansing in 1991 to be near her parents, who at the time were stationed at Fort Leavenworth. They planned to move to Kansas City after a year, she said - but they're still here.
"We like it here," Stevenson said. "We decided we were going to stay."
Stevenson said some of the biggest issues facing the district, in addition to the school bond issue, included teacher retention and the high cost of health insurance for teachers. She said she had previous experience with the insurance issue from her involvement with the Lansing Middle School site council, which she has served on for four years and been co-chair of for two years.
On the LMS site council, she said, she worked on school advocacy projects, which included obtaining accurate information about legislation and writing letters to legislators. The advocacy committee lobbied the Legislature for more money to help pay teachers' insurance. Previously, the whole burden was on the teacher; now, Stevenson said, the district pays about $200 a month to defray the cost, but teachers still pay about $900 per month to cover their families. Even with the stipend, Stevenson said the cost turns some people away from the district.
"It's a very big obstacle to overcome in recruiting teachers," she said.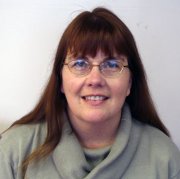 Stevenson said there was a "healthy level" of teachers in the district who are older than retirement age and have continued to teach because they enjoy it, but they are getting to the point when they are ready to retire. She said there are also a number of younger teachers who have received job offers from other districts.
To successfully recruit new and retain current teachers, Stevenson said, the district must maintain an atmosphere in which people want to work. She said passing the school bond would be one way to deal with recruitment, retention and future growth.
"We need to make sure we grow together to meet everybody's needs," she said.
Stevenson said she was running for the school board position because it was something she believes in, and, now that some of her other commitments have lessened, she had the time and energy to devote to it.
"It's something I probably would have done a long time ago if I had one more minute in my days," she said.