LHS

grads earn Girl Scouts' top award
Two 2004 graduates of Lansing High School are among the recipients of Girl Scouting's highest achievement, the Girl Scout Gold Award.
Elizabeth Studnicka, a freshman at the University of Missouri, and Hillary Green, a freshman at Northwestern University, received their awards earlier this month at the Mid-Continent Council's annual awards ceremony in Independence, Mo.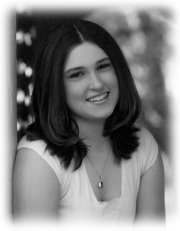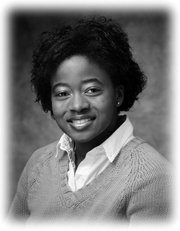 Studnicka and Green were partners in a project to remove water hemlock, a toxic plant, from a creek and bike/jogging path in Leavenworth. With the help of an entymologist, Studnicka and Green eradicated the noxious plants, which they chose to cut down rather than spray with pesticides because of the environmental implications.
Besides physically eradicating the plant, the two young women raised public awareness of its danger by speaking to Girl Scout troops and by developing and distributing information about it at two local libraries.
"We hope this will help with future removal of the plant," Studnicka explained.
Both young women have been longtime participants in Girl Scouting and are members of Troop 471, Service Unit 663.
The Girl Scout Gold Award, for Girl Scouts ages 14-17, acknowledges a girl's commitment to excellence as she develops skills and values to meet present and future challenges in her life. Each young woman creates a plan for fulfilling the requirements of the award, which is carried out under the guidance of an adult mentor. The award includes a series of prerequisites and 65 hours of planning and implementing a project that benefits the community at large.
In addition to the two Gold Award recipients, five Girl Scouts from Lansing and Leavenworth received Silver Awards: Megan Hyde, Lansing, Troop 479; Katelin Gibson, Lansing, Troop 739; Kathryn Sebes, Lansing, Troop 739; Rita Edmonds, Leavenworth, Troop 479; and Elizabeth Decker, Leavenworth, Troop 739.
The Girl Scout Silver Award, the highest national recognition for Girl Scouts ages 11-14, honors the efforts of girls in skill building, leadership, career exploration and self-development. The award also requires 40 hours dedicated to a service project.
The Mid-Continent Council honored 248 Girl Scouts this year with Gold or Silver Awards. This year's projects ranged from a schoolwide recycling initiative to a collection drive benefiting orphans overseas to a resource fair for foster parents.