Young, Manard named in federal indictment
Duo now faces weapons charges
Kansas City, Kan. — On their way out of state after a February prison break, Lansing Correctional Facility volunteer Toby Young and convicted murderer John Manard made a quick stop at Young's house in Kansas City, Kan.
News of the visit - previously unacknowledged by law enforcement officials who had investigated the escape - came from the office of the U.S. Attorney for the District of Kansas, which on Thursday announced an indictment charging Young and Manard with federal weapons violations.
The federal indictment maintains Young gave a 9-mm Glock pistol and a .380-caliber AMT pistol to Manard on the date of the prison break.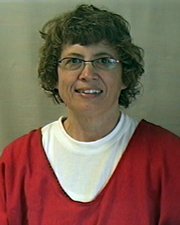 "Our allegation is that the crime occurred at her residence in KCK, where the two picked up the guns after the escape," said James Cross, a spokesman for U.S. Attorney Eric Melgren.
Previously, state and federal officials who had investigated the escape had talked only of Young and Manard making one stop on their way from Lansing and out of Kansas - at a storage facility in Bonner Springs. There, the two traded the Safe Harbor Prison Dogs program van for a Chevy pickup that Young had procured. Young, who ran the Safe Harbor program, had driven Maynard - hidden in a dog crate in the van - out of the prison.
Just last month, Young began serving a 21-month sentence after pleading guilty to state charges related to the escape.
In the federal grand jury indictment, Young is charged with one count of knowingly giving a firearm to a felon and fugitive. Manard is charged with one count of unlawfully possessing a firearm after a felony conviction.
The escape and resulting search for the fugitives took the region by storm. Initially it wasn't known whether Young had been taken hostage by Manard during the escape.
That theory quickly was dismissed as evidence of a planned escape mounted. The two were captured 12 days later in Tennessee, where they had been holed up at a remote fishing lake.
Young pleaded guilty June 1 in Leavenworth County District Court to aiding and abetting aggravated prison escape and introducing contraband - a cell phone for Manard's use - into the prison. Young was sentenced in July to 21 months in state prison.
Manard is serving a life sentence for a 1996 Johnson County murder during a car jacking. Manard's preliminary hearing on the escape charges is scheduled for 10 a.m. Sept. 6 in Leavenworth County District Court.
If convicted on the new federal charges, Young and Manard each face a maximum penalty of 10 years in federal prison and a fine up to $250,000, Cross said.
Assistant U.S. Attorney Terra Morehead is prosecuting the case, which has been assigned to federal Judge John Lungstrum and referred to Magistrate Judge David Waxse in U.S. District Court in Kansas City, Kan.