Realtor's business trip sparks volunteerism
A Lansing Realtor decided to make the most out of a recent business trip.
Mike Nielsen with Coldwell Banker Reilly and Sons attended the National Association of Realtors annual convention last month in New Orleans.
There, he received additional training and learned about current market trends to better serve his clients. But he also set aside a day to volunteer with Habitat for Humanity.
"It's something that I felt I could do," Nielsen said about volunteering. "Up here there's not a whole lot, other than funding, that we can do for the people down there. I thought I was in the city and it was a chance for me to do something else."
Realtors attending the convention had the opportunity to sign up and plan one day to help out before the convention. Nielsen joined more than 1,000 Realtors from across the country in the volunteer effort to rebuild homes damaged or destroyed by Hurricane Katrina and Rita in an area called Musicians' Village.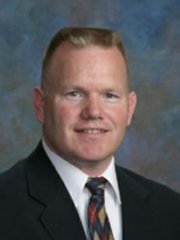 Located in New Orleans' Upper 9th Ward, the Musicians' Village project, once completed, will include 81 homes for New Orleans musicians who were displaced by the storms.
While some volunteers poured new foundations for homes, Nielsen said the bulk of his hours were spent on attaching lap siding.
A retired Army officer, Nielsen said he's seen a lot in his life but was still surprised that about 85 percent of the homes still standing in the area were damaged by wind or mold. These homes will not be repaired, but torn down and rebuilt because federal officials have recommended that all flood-damaged and new homes in New Orleans be built a minimum of 3 feet above the ground.
"It was interesting to see the extent of the damage," Nielsen said. "It's not like when a tornado comes through. It's the interior that really took the beating. A year later, and still there are so many areas that are barren, without people."
Nielsen worked on a three-bedroom, one-bathroom home. He said it was the basic model for Habitat homes. The people chosen to receive the homes will assume mortgages - an average of $550 to $600 a month - and are required to put in 350 hours of "sweat equity." The hours volunteers spend working on their own homes, as well as others, are used as a down payment.
"They're slowly popping up homes," Nielsen said about Habitat for Humanity's effort to build Musicians' Village. "They're trying to sprout home ownership and help bring pride back into the community."