Panel recognizes June's top yards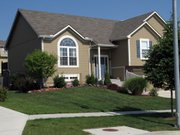 Yard of the Month recipients for June have been announced by the Beautification Committee of the Leavenworth-Lansing Area Women's Chamber of Commerce.
The committee nominates residential and commercial property in the Lansing and Leavenworth communities for the hard work and efforts their owners put into their beautiful landscaping, said Joan Padgett, a member of the Beautification Committee.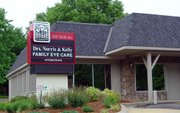 Yard of the Month recipients for June are 804 Blueberry Court, Lansing, and in the commercial category, Drs. Norris & Kelly Family Eye Care, 2301 Tenth Ave., Leavenworth.
Yard of the Month recognition will continue monthly through October before resuming in December with special recognition for Christmas lights displays.
The Women's Beautification Committee has been making the award for several years.