Council selection placed on hold
Lack of quorum delays decision
Janette Labee-Holdeman and Ron Jacobson will have to wait at least another week to see which of them will be appointed to a vacancy on the Lansing City Council.
Council members couldn't muster a quorum for their meeting Thursday, July 20, necessitating the delay in the selection of a replacement for Robert Ulin, who resigned his Ward 3 seat in June.
Just Mayor Kenneth Bernard and three council members, Billy Blackwell, Andi Pawlowski and Harland Russell, were in attendance for Thursday's scheduled meeting. A fourth council member was needed to meet quorum requirements, forcing Bernard to push Thursday's entire agenda onto the council's Aug. 3 agenda.
"There's going to be a lot (of business) on the agenda," Bernard said. "Don't blame me; I was there."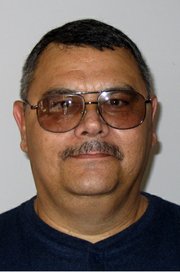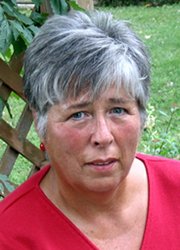 Labee-Holdeman and Jacobson were the lone applicants to seek the seat after Ulin announced in June he was resigning.
During an ad hoc session after Thursday's meeting was cancelled, the mayor and three council members heard from Jerry Ayres, 1100 Sycamore Ridge Drive, who presented the city with a petition signed by neighbors in Sycamore Ridge Estates subdivision asking the city to do something about a pond at Sycamore Ridge Drive and DeSoto Road.
"We have approached the city and City Council members for the past several years for help in dealing with the unsightly condition of the pond," Ayres read from the petition. "The pond condition continues to deteriorate, scum covers the surface, large dead tree remains unsightly and unsafe, surrounding grass is cut on an infrequent basis and does not cut to the water edge. We now feel that there may be an adverse health condition present as well as ongoing poor esthetic presentation to the public and visitors."
Bernard asked Public Works director John Young to look into the pond's condition.
Young this week said his department had been out to the pond several times, talking with the property owner, Don White, and taking samples.
"We're looking at the water and the water quality to determine if there is a health problem," Young said. "We're looking for the nutrient sources that are causing the algae."
He said officials want to try to gauge the pond's depth, which could play a role in determining whether some sort of chemical controls could be used to curb the algae.
"The property owner is also doing some experiments with some chemicals to see if they're effective," he said.
A report on the pond could be completed within a couple of weeks.