Longtime residents vie for council spot
Lansing City Council members will fill a vacancy on the board from a field of two applicants.
Janette Labbee-Holdeman and Ron Jacobson met the 5 p.m. Monday application deadline for the vacancy, created with the June 1 resignation of Robert Ulin from the council.
In brief interviews this week, both candidates said they were pleased with how Lansing had grown but wanted to influence the city's future growth.
Labbee-Holdeman, director of bank card services for the U.S. Department of Commerce, said one of her goals was to help the city shed its image as a bedroom community and begin drawing tax-paying industry to the city.
She points to an area in Shawnee at Kansas Highway 7 and Shawnee Mission Parkway and remembers how not too long ago it was nothing but farmland.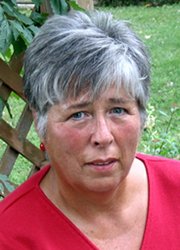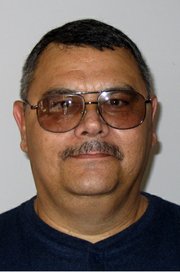 "That farm turned into a subdivision and businesses flocked there," Labbee-Holdeman said. "There's a lot for me to learn, but one question I have is: Why is that not happening to us?"
Labbee-Holdeman also said she'd like to see Lansing start looking east for its long-term transportation planning. Rather than focusing strictly on better access to Interstate 70, she would like the city to pay more attention to better access to Interstate 435.
"Tonganoxie and Basehor are the Interstate 70 cities in Leavenworth County," she said. "Lansing should be focused on the 435 corridor, which would make us unique again.
Labbee-Holdeman has been a resident of Lansing since 1973. She is a member of the Lansing Planning Commission, Lansing Lions Club, Lansing Convention and Visitors Bureau and was a founding member of the Lansing Historic Society.
Jacobson, a contact representative for the Department of Veterans Affairs, said the city was at a critical juncture.
"I think we've been on the right road, but I don't want to get to the point where all we have is fast-food joints along (Main Street)," he said.
Jacobson previously was a member of the Lan-Del Water Board. His son, John, is the city's community development superintendent, but this would be Ron Jacobson's first time serving on a city board.
"I'd like to be a part of the new growth," he said. "It's an exciting time."
Jacobson has been a Lansing resident since 1975. An ex-Marine, he is a member of the Veteran of Foreign Wars.
City Administrator Mike Smith said he would recommend that Mayor Kenneth Bernard schedule a work session prior to the regular council meeting on July 6 so that the council could interview each of the candidates in a public session. Council members then could be asked to select Ulin's replacement at their July 20 meeting, Smith said.
Both Labbee-Holdeman and Jacobson deferred committing to running for the Ward 3 position when Ulin's term expires in April 2007. Each of the candidates said they'd wait until after they had served to determine whether to run.
Ulin, who represented the 3rd Ward on the council, said his job as executive director of the newly created Command and General Staff College Foundation would prevent him from giving adequate attention to his council duties.