Postgraduation plans begin with travel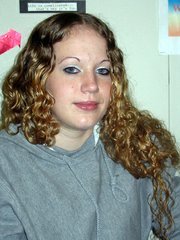 Cindy Blanc has never been to Australia, but she's seen it on TV.
"I've always thought Australia was a beautiful place," she said. "I thought it would be cool to go there."
And that's just what Blanc hopes to do after she graduates from Lansing High School this week.
Blanc said she'd planned on moving after graduation for a long time, and about two years ago she set her sights on Australia. She hopes to travel to other places, too, she said, but "I'll start with Australia and see how that goes for me."
Blanc said she considered herself "kind of adventurous" and her parents weren't surprised by her plan to travel abroad. But before she goes to Australia, Blanc admitted she still had some research to do.
"I just know it's really pretty and warm," she said.
When she'll get there is not certain; Blanc said she will have to work and save money to make the trip. She's also considering becoming a veterinary technician, which would probably be a two-year program. However, Blanc said she wasn't sure more school was in her future.
"A lot of schools are expensive," she said, "and I don't come from a lot of money."
Whether she goes to veterinary school, Blanc said she definitely wanted to work with animals in the future. If she does make it to Australia, she said she would want to work at a zoo, in any capacity.
"It wouldn't matter as long as I'm around the animals," she said.
Cindy Blanc
Parents: Kelly and Gary Felder, Brian Blanc
Favorite teacher ever: I don't have just one favorite teacher. I enjoy all my teachers - well, almost all.
Best advice received: Never to give up.
What she'll miss most about high school: I won't miss anything. I had a very hard time in high school and I'm ready to get out.