'

Blue Jean Ball' to raise funds for school foundation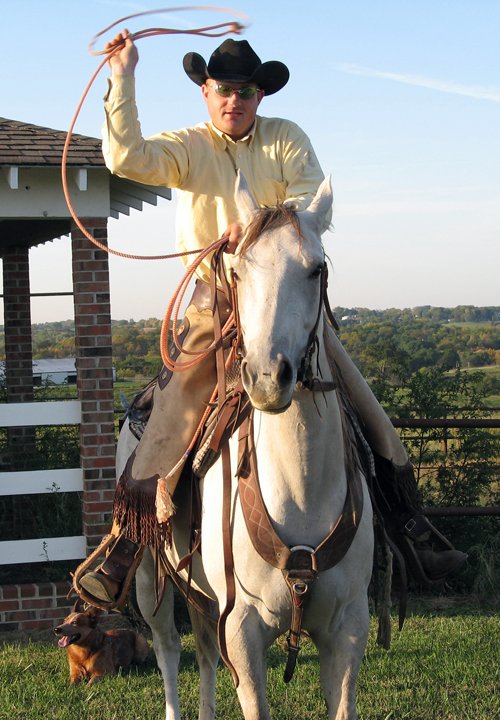 Community members soon will have an opportunity to learn how to scoot their boots, compete in a roping competition and buy a horse - all in one night.
On Nov. 4, the Lansing Educational Foundation Fund's Blue Jean Ball will provide a one-stop shop for all things country.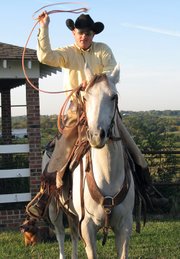 Director Mary Alice Schroeger said organizers had been planning the fund's first-ever gala for a year and a half.
Profits from the event, which includes dancing and lessons, a roping competition, silent and live auctions, a full bar and an hors d'oeuvres buffet, will benefit the Lansing public schools. Tickets are available for $50 apiece and must be purchased in advance.
Schroeger said foundation fund members wanted the Blue Jean Ball to not only raise money but also provide an affordable evening of entertainment for the community.
"The last part of our vision statement is about building collaborative relationships in the community. People have to know each other and have fun together in order to be collaborative," she said.
Cherokee Valley Farms, 1221 E. Gilman Road, will provide the setting. Owner Debbie Morrison donated the spacious 75 feet by 152 feet horse arena, which will play host to the event from 6:30 p.m. to 11:30 p.m.
Schroeger said "diamonds, denim and boots" were the recommended attire for the evening.
"It's a sand floor, so it would be the time to wear boots, not high heels," she said. "There will be a dance floor."
The event kicks off with a happy hour, a silent auction and "heavy hors d'oeuvres" by Feasts of Fancy Catering in Leawood.
Most of the silent auction items will feature themed gift baskets, said gala co-chair Norma Hoagland.
Some of the baskets already donated include chocolates from Belgium, pet care products, gardening supplies and Mardi Gras munchies.
Event goers will be greeted at the door by a 3-year-old registered sorrel and tobiano gelding. The horse, donated by Horse Country owners Don Brown and Sherry Kriger, will be sold during the live auction at 9 p.m.
Hoagland said the live auction also would feature many items that would appeal to a wide audience.
Other items up for bid include a lot at Lake Perry donated by David Zupanich; a personal tour of the Lansing Correctional Facility with Warden Dave McKune; a week's stay at a Lake of the Ozarks summer home donated by Kyle Kelly; a parking spot at Lansing High School; a Kansas City opera, hotel and dinner package; a Chiefs game tailgate package; a dinner party for six at Moose Lodge Bed and Breakfast; a landscape design package donated by John Karrasch; cooking lessons with a chef; and a barbecue grill and beef package donated by Lansing Lumber and J & N Ranch.
Hoagland said community members and businesses also had donated their time and talents.
Revelers can also bid on artwork by local artists Christina Sally, Eric Hoins and Michael Young. Other handmade items include a quilt by Mary Fallesen, a wooden rocking horse by Joe Schwinn and a Christmas tree decorated by Donna Hughes.
And, Hoagland said, auctioneer Benny Phillips and LEFF advisory board president Tom Young will keep the evening lively.
"Benny knows everyone in the community, and he does have a wonderful personality. We're looking forward to the interplay between him and Tom Young, the MC," she said.
A flatbed trailer will provide the stage for Rural Route 4, a country-western band that will perform from 8:30 to 11:30.
Hoagland said she first heard the band during a convention she attended last year.
"I just thought they were quite good," she said. "They're a lot of fun. They do real traditional stuff and some new."
And dance instructor Marta Elder, of Walters Dance Center, will be on hand from 7:30 to 8:30 for those who need a refresher on the Texas two-step.
Real-life cowboys Caleb Stroup and Brandon Oleen, of J & N Ranch, will teach roping lessons at 7:30.
"They'll teach anybody who wants to learn how to rope," Hoagland said.
At the end of the lesson, a contest will decide the Lansing Lasso Champion, and the winner will receive a plaque.
Organizers said they hoped the Blue Jean Ball would raise at least $30,000.
Schroeger said the LEFF Celebrity Fund Dinner at Ashlee's in September raised $1,775.
Profits from both events will be used to financially support Lansing public schools.
"One of our goals right now is to build the fund so that as I look for grants, we have matching funds. Some of the grants you can't even apply for unless you have matching funds," Schroeger said.
She said profits also would support ongoing LEFF projects, including the annual Educate the Pride grants for teachers, building projects and major gifts to support the school district.
The major gift fund currently holds $6,000 in reserve. Schroeger said fund advisory board members had made a commitment to help purchase a digital sign for the Lansing schools that would possibly be installed on Kansas Highway 7 in the coming years.