A voice for parents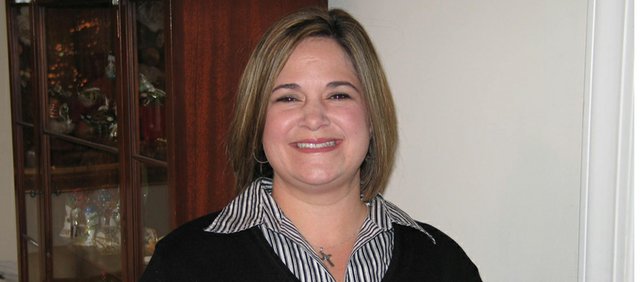 With a fifth-grader, a third-grader and a kindergartner enrolled in the Lansing School District, Christa Martin has three good reasons for wanting to be so involved with the Lansing Elementary/Lansing Intermediate School PTA.
"My kids are K through five," Martin said. "I just thought it was the right time for me to step up : and sit in the hot seat."
Martin mentioned strong support from school staff, principals and fellow parents who, if she assumed the position, "would take a more active role in the PTA," as a major reason for her involvement.
After five years as a member of the more than 250-member strong LES/LIS PTA, Martin was voted in as president for the 2007-2008 school year.
"We offer an opportunity for parents to have a voice and a choice in their child's education," Martin said of the organization, "And being a member of the PTA, I try to provide that voice for the parents."
The PTA sponsors programs such as this Saturday's Breakfast with Santa (9 a.m. to noon at the Lansing Elementary gymnasium), the upcoming spring carnival, bingo night and mother-son and father-daughter bowling.
It also funds bussing for field trips for the school district and supports the Bringing Up Grades (BUGS) program.
"We're kind of the bridge between what's in the schools' budget and taking the burden off the parents some," Martin said.
The PTA's recent capital campaign fundraiser, a frozen foods sale run through Club's Choice Fundraising, netted over $20,000.
When asked about her first semester as PTA president, Martin said, "I do the best I can. I'm always open to suggestions, and I take everyone's opinion to heart."
She encouraged anyone interested in joining the PTA to attend monthly meetings on the second Tuesday of each month. Beginning in January, they will be held in the Intermediate School teachers' lounge. There is a $5 membership fee for joining the organization.
NAME: Christa Martin
ADDRESS: 195 Canyon View Dr., Lansing
OCCUPATION: Occupational Therapist
FAMILY: Jeff, husband; Zach, 10, son; Nate, 8, son; and Lizzie, 5, daughter
HOW LONG HAVE YOU LIVED IN LANSING, AND WHAT BROUGHT YOU HERE? "I was raised in Leavenworth. We moved back to Lansing in 1998 : for family and my husband's job."
WHAT DO YOU LIKE MOST ABOUT LANSING? "I like the fact that it's like there are no strangers."
WHAT DO YOU DO FOR FUN? "I love watching my kid's sports and activities, and I play volleyball and softball. I like getting with Bunco groups, too."
WHAT MIGHT SURPRISE PEOPLE ABOUT YOU? "I thought about being a nun at one point."
WHAT IS THE BEST ADVICE YOU HAVE EVER RECEIVED? "My grandmother she loved processions always said, 'Life is like a procession. You can lead it however you want to go.'"
WHAT CLUBS OR ORGANIZATIONS DO YOU BELONG TO? LES/LIS PTA, Kansas Occupational Therapy Association and St. Francis de Sales Catholic Church