Basehor-Linwood girls top Mill Valley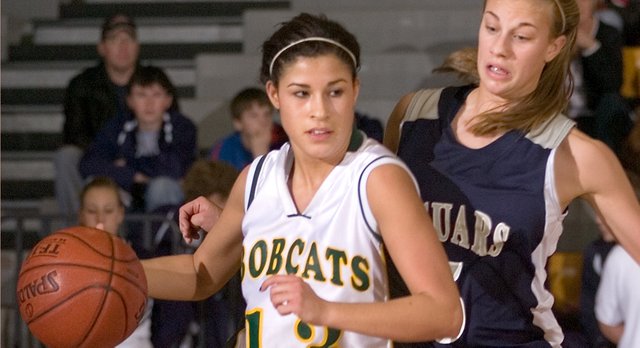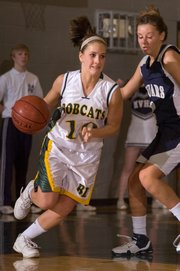 Basehor-Linwood girls basketball players Cassie Lombardino and Brooke Sanders combined to score 33 points and led the team to a 52-40 win over Mill Valley High School on Friday.
With the score 15-12 entering the second quarter, Basehor-Linwood outscored Mill Valley 10-3 in the quarter and led 25-15 at halftime. It was a key run in the basketball game.
The Jaguars were unable to close the gap in the second half.
Lombardino led all scorers with 21 points in the game.
"I thought she played extremely well, we have to do a better job of getting her the ball in the right spot," coach Noah Simpson said. "She did a great job defensively and offensively."
In the second half, Basehor-Linwood led 36-23 when Mill Valley scored four-points in a row to make it a 36-27 game at the end of the third quarter.
In the fourth quarter, Mill Valley cut the lead to six points, but couldn't close the gap any further.
Basehor-Linwood made five of six foul shots in the quarter to win the game 52-40.
Sanders also scored in double figures for the Bobcats finishing the game with 12 points.
Kaitlen Stacy led the Jaguars with 18 points and Nicole Garretson scored five points in the basketball game.
Mill Valley plays at Paola on Tuesday.
Basehor-Linwood, 5-0, plays Lansing on Tuesday.