Christmas tree disposal as close as your curb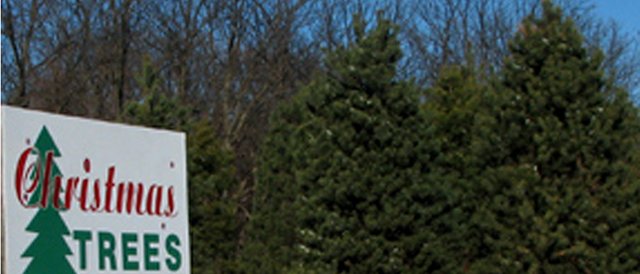 The presents have been unwrapped, the relatives have gone home and it's time to put the holidays to bed, but there's still a Christmas tree standing in the living room.
For those that have an artificial tree, cleanup is fairly easy, but for those that prefer the real tree route, figuring out a way to retire the fir or pine at the end of the season can sometimes be difficult.
Basehor residents have a couple of different options for discarding their Christmas trees.
Deffenbaugh, the city's refuse collector, will haul away Christmas trees on residents' regular trash pick-up day if the trees are placed on the curb. However, a residential customer service representative said the trees must be 6 feet in length or shorter. Larger trees must be cut in half.
Don't want to wait or worry if the tree is too large? The city of Basehor will also haul away and dispose of trees.
"If they (residents) set them out by the roadside, we'll pick them up for a few days," City Superintendent Gene Myracle said. "Usually, we'll pick them up after the first week of the new year."
To avoid having a tree sitting on the curb for several days, Myracle said residents are also welcome to haul their trees to the city's burn pile themselves. The dropoff is in the northern portion of Basehor City Park, 15940 Leavenworth Road. Those interested should go through the first entrance to the park from 155th Street and drive to the north end where there is a "brush only" sign.
"All they have to do is drag it off the back of their vehicle and we'll take care of it," Myracle said.
For a greener approach and a way to recycle the trees, Chuck Wilderson, owner of Wilderson Tree Farm, said old Christmas trees can become wildlife refuges.
"Some people put them in stock ponds and it sinks to the bottom," he said. "The fish can lay eggs and spawn in there, so that's one good way."
Wilderson also suggested grinding up the trees to create mulch. While not everybody has the means to mulch their own trees, a few places in Leavenworth are offering this service through a free Christmas tree recycling program.
Leavenworth County residents can drop their trees off at the city of Leavenworth's brush site, 1803 S. Second St., from 8 a.m. to 4 p.m., through Jan. 9 except Sundays and New Year's Day. The Leavenworth County Transfer Station, 136th Street and Gilman Road, also will serve as a tree-recycling drop off point.
For more information, call the city of Leavenworth at (913) 682-0650 or the Leavenworth County Transfer Station at (913) 727-2858.