Community steps forward at Christmas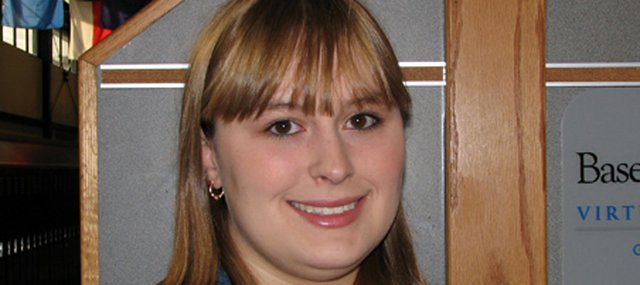 For some, it's hard to imagine anything less than a bountiful Christmas.
But, Debbie Dearinger, coordinator for Basehor-Linwood Assistance Services, knows it's a struggle for some families in the Basehor-Linwood school district.
BLAS was born in the early 1990s when a little boy in first grade wanted to help others. Since then, with the help of community donations, it has grown into a resource for local families in need to turn to anytime of the year.
While BLAS is still small, Dearinger said it is starting to expand as the word spreads. The number of families asking for help as well as the donations have taken a significant leap this year.
"It's been a rough year," Dearinger said. "Last year we had 23 families and this year we have 31. And, more people are asking for help as far as heating; for groceries."
The community, including schools, banks and other businesses, has responded to the increased need with food and toiletry items, drives, monetary donations and fulfilling wish lists by adopting the families. Dearinger said 27 out of the 31 families were adopted this year.
"I had to buy for four families, but that's why donations like that help," Dearinger said, referring to the $749 donation presented to BLAS by the Basehor Chamber of Commerce last Thursday afternoon.
Adopt-a-Family
Adopting families during the holidays is nothing new to Basehor-Linwood High School senior, Malarie Pierson. She said she remembers donating part of her Christmas money one year to help purchase goods for those in need and hearing stories about how her great-grandmother would not have had a Christmas as a little girl if it weren't for donations from the Salvation Army. Pierson and her mother always adopt a family or two each year, but when Pierson found out they didn't have the means to do so this year, she got the rest of her classmates involved.
"I thought I'd bring up the idea of doing a school fundraiser so we could raise even more money and adopt even more families," she said.
Pierson made fliers to pass out to each seminar class, tempting students with a contest and pizza parties and other prizes for the top three seminar classes that raised the most money. She said she also tried to explain to the students how much their donations would help.
"I told them how much these people would really appreciate it, otherwise they wouldn't have a Christmas," she said.
And, about $1,200 later, Pierson and BLHS math teacher Stephanie Harris considered the efforts a success. While they hope to make it an annual event, they hope to start a little earlier next year.
"There was a good response," Harris said. "Any competition they enjoy : and food rewards too."
Special delivery
Members of the Basehor Lions Club on Dec. 15 hauled donations to Basehor Elementary School, and Dearinger along with several volunteers organized wish list items by family and sorted food and toiletry items into bags. Later, in order to maintain confidentiality, families were each assigned a specific time to drop by the school to collect the items.
Thanks to the community, local families in need had a bountiful Christmas this year also.
"I get the enjoyment of seeing their faces when they get the gifts; knowing they appreciate it," Dearinger said. "They're (the community) finally realizing that there's people in our district that need help."
While everything seems to die down after the holidays, Dearinger said the need continues year round and BLAS would like to get the word out about what it does as well as the kind of help it needs. For more information about BLAS, to volunteer or to seek assistance, call (913) 724-1690.