Historical Society serves spaghetti to 160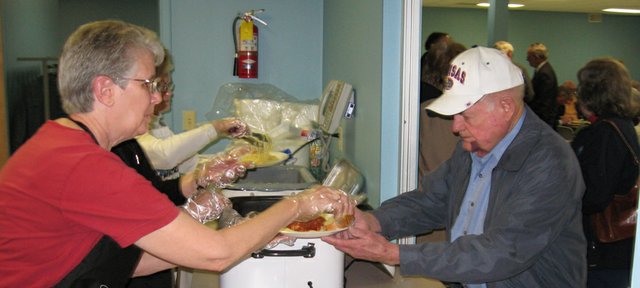 Lansing Historical Society's annual Spaghetti Dinner lured 160 people to Lansing Community Center on Thursday night and will provide the society's programs with a financial shot in the arm.
All proceeds from the annual event will benefit the Lansing Historical Society. The LHS relies solely on donations and fundraisers like the event tonight, Linda Lockwood, president of the historical society said.
Another large fundraiser for the society is the annual "On the Run" five-kilometer race, which is scheduled for Sunday, May 4, and is held in conjunction with Lansing DAZE.