LCDC

looks at 'big picture'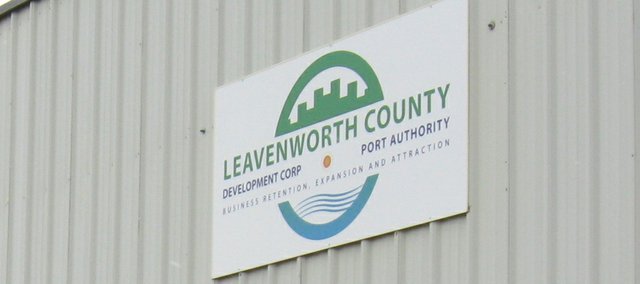 Leavenworth County Development Corp. members continued big picture talks about the aim and direction of the public-private economic development engine in a monthly meeting April 10 that focused on barriers hindering the group's success and how to overcome those barriers.
LCDC President Tony Kramer started Thursday's conversation by identifying "natural barriers" that can impede the group's success in attracting and retaining industry in the county.
Kramer said competition between local communities for investment and tax dollars naturally occurs but that government leaders must bear in mind that what benefits one municipality benefits everyone in the county.
Leavenworth city manager Scott Miller agreed, saying he has noticed competition between cities in Leavenworth at a retail level since being recently hired.
But, for Miller, the real competition is coming from outside of the county in Platte County, Wyandotte County, Douglas County and Kansas City.
"If the city of Leavenworth gets it, great, but I don't want to see it going to Douglas," Miller said of potential business prospects, emphasizing the importance of cooperation. "Show a united front, and any business or corporation is going to be impressed."
Another barrier raised in the meeting by Dan Gutshall, a commercial banker with Bank Liberty, was a general lack of funding for economic development.
"To me, money has been a huge limitation," Gutshall said, adding, however, that all his experiences with LCDC have been "extremely positive."
Other physical barriers to success were raised, like that mentioned by Ed Chapman Jr., a Leavenworth lawyer.
Chapman said the biggest barrier to economic development he sees at least in northern Leavenworth is the Missouri River itself, because it prevents a direct connection eastward.
That's why, Chapman said, projects like LCDC's infrastructure committee's joint work with the Missouri Department of Transportation over the past two decades to forge a better route to Kansas City International airport from Leavenworth are so important.
Tonganoxie City Administrator Mike Yanez expanded on that thought, saying that, too often, people tend to focus on the short-term and don't realize that LCDC is "making sacrifices now for benefits in the future."
"There is a very loud, vocal opposition to just about anything you want to do in Leavenworth County," he said, adding that maybe one of LCDC's shortcomings is not marketing its plans and achievements to the public enough to offset "coffee shop criticism around the county."
"If we have the water, if we have the sewers, if we have the streets, the schools, the parks, the libraries, the road tops, people are going to come," Yanez said.
"You've got to be willing to have short-term pain in order for long-term gain," Leavenworth Water Department manager Don Murphy echoed.
A final barrier to economic development mentioned Thursday was having multiple economic development organizations.
County commissioner J.C. Tellefson asked whether the county would be better served with less duplication of services in that regard.
He said a single chamber of commerce or a single, countywide main street program, for instance, might resolve certain funding issues and could streamline the decision-making process for all parties involved.
"I believe we can do some things where we can combine some things," Tellefson said.
As far as where the corporation will go after Thursday's talks, Kramer said he would like to spend the May meeting looking at the specific direction of LCDC's standing committees.
In other business at Thursday's meeting, LCDC executive director Steve Jack submitted a report on active business prospects the corporation's staff has been pursuing, including: project woven, a tow-rope company from south-central Kansas; project blue, a third-party administrator of medical claims from Iowa; project Ali, a distribution and manufacturing center for fitness equipment, sporting goods and apparel; and project mix, a developer of human and animal health pharmaceuticals.