Chief's Corner
Basehor Police Chief Lloyd Martley shares information about severe weather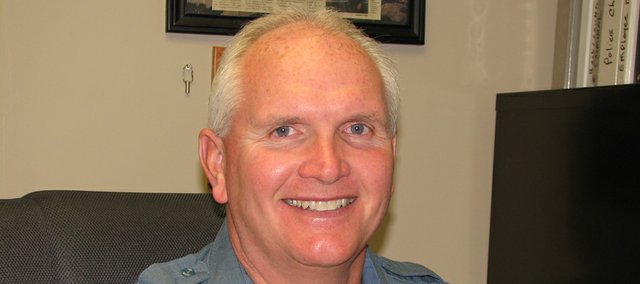 Yes, it's that time of the year again: severe-weather season. Severe weather can take on many forms such as wind, rain, hail, lightning, flooding and tornadoes. Flooding and lightning are ranked number one and two with tornadoes being the third deadliest form of severe weather. Approximately 60 to 70 people lose their lives each year to tornadoes and violent winds. May through June are usually the most active months for severe thunderstorms and tornadoes. While tornadoes can occur at any time, the most common is late afternoon and early evening between 2 and 10 p.m. When severe weather is eminent, you will be notified of a warning through commercial radio, weather radio, television or the Civil Defense sirens.
When these warnings are given, you should take the following precautions:
¢ If outside, move indoors as soon as possible.
¢ Move to an interior hallway or basement.
¢ Avoid upper floors and large glassed areas with windows.
¢ Stay out of parking garages with decks, gymnasiums and auditoriums.
¢ Stay away from electrical appliances.
¢ Only use the telephone for emergency calls.
Remember that thunderstorms may develop at any time of the year and can quickly turn into very severe weather without much notice. Lightning is also one of the most dangerous aspects of a thunderstorm. There are 20 million lightning strikes per year and between 90 and 100 people lose their lives. When you see lightning, count the number of seconds until you hear the thunder. Five seconds means the lightning is one mile away. You are at risk if you see lightning, then hear thunder in 30 seconds or less. Go to a safe place as soon as possible. Lightning has been known to strike 10 miles away from the main thunderstorm. Most deaths occur before or after the most intense part of the storm.
When severe weather is forecasted or approaching quickly, the Basehor Police Department will open the doors to City Hall for citizens who have homes or apartments that do not have basements or other adequate means of shelter. Citizens choosing to use City Hall for shelter will be taken downstairs for their safety where we have bottled water, blankets, emergency lighting and first aid if needed. The doors will be open when the first warnings are given and will remain open until the "all clear" is given.
Our goal is to protect and provide a safe and friendly environment for the citizens of Basehor during the stressful and scary events associated with severe weather.