Senator to speak against prisoner transfers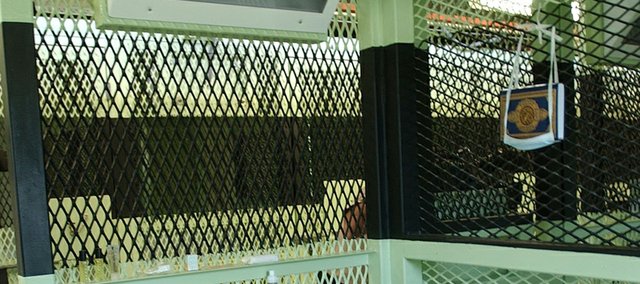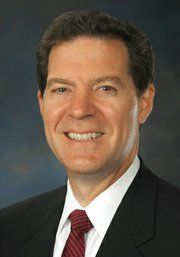 U.S. Sen. Sam Brownback will spend part of his day Thursday at Fort Leavenworth, where he is expected to continue to voice his opposition to suggestion that the base become the new home to enemy combatants now being held at Guantanamo Bay, Cuba.
Brownback will attend a press conference with Leavenworth Mayor Lisa Weakly and other state and local officials.
Brownback previously has toured the facilities at Fort Leavenworth and, after consulting with officials at the Defense Department, has concluded Fort Leavenworth is not equipped to handle those currently held at Guantanamo Bay.
Brownback has repeatedly maintained Fort Leavenworth is not a suitable location for enemy combatants because the disciplinary barracks are primarily a medium-security facility, the base's focus is training officers at the Command General Staff College, the base is close to a community airport, farms and the surrounding community, and the site lacks medical facilities, which would require transporting combatants through Leavenworth to be treated in community hospitals.
Brownback's office said his visit to the area comes in light of recent suggestions from President-elect Barack Obama's transition team that military combatants at Guantanamo Bay be relocated to the U.S. Disciplinary Barracks at Fort Leavenworth.
Brownback and Sen. Pat Roberts, R-Kan., have sent a letter to all Senate colleagues detailing the reasons Fort Leavenworth is an unacceptable option.
"We should not take any steps to interfere with that vital mission on post or in any way endanger the Army officers who attend classes there," the letter said. "The Commanding General of the post, Lt. Gen. (William B) Caldwell, has indicated that he does not think the detainee mission is appropriate for Fort Leavenworth."
The letter concluded: "Whatever final decisions are made regarding Guantanamo Bay detainees, we hope that they are rooted in an honest assessment of the physical realities of housing and securing a detainee population. This includes the careful consideration of perimeter and the current benefits provided by geography at Guantanamo Bay. We hope that the next president and any concerned member of Congress will visit Fort Leavenworth to make such an assessment. We are confident any visitor would conclude that the Fort Leavenworth Disciplinary Barracks is not capable of handling these detainees."