Sheriff treated and released from hospital after accident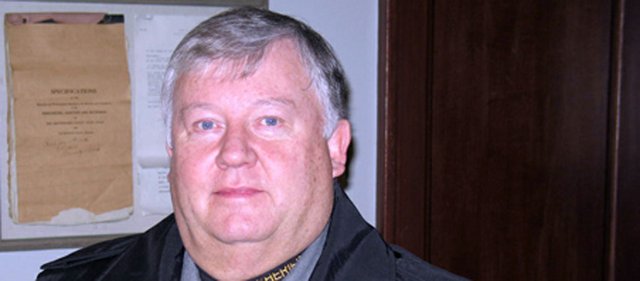 Leavenworth County Sheriff Dave Zoellner has been treated and released from an area hospital after being involved in a Thursday morning vehicle accident, a county official said later Thursday.
Leavenworth County Commissioner Dean Oroke said he was told by undersheriff Ron Cranor that Zoellner was treated and released from Cushing Memorial Hospital in Leavenworth, but was still experiencing pain in his back and legs.
Security guards at the Leavenworth County Justice Center said they saw Zoellner leaving the courthouse sometime after 9:30 a.m., but they did not see the accident, which officials said happened near the justice center.
Shortly after 9 a.m. Zoellner met with the Board of County Commissioners in a 20-minute executive session to discuss security at the justice center. He left the commission chambers after the meeting.
About an hour later Heather Morgan, the county administrator, was informed about the accident. She told the commission the accident occurred close to the Leavenworth County Courthouse and Zoellner had been rushed to Cushing Memorial Hospital.