Three-year-old awaiting heart transplant passes away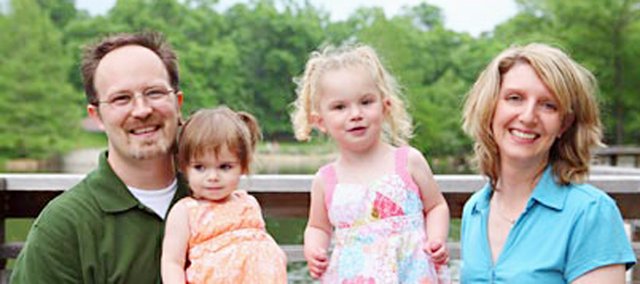 Three-year-old Isabelle Ellis died about 8 p.m. Thursday at St. Louis Children's Hospital while awaiting a heart transplant.
According to the Caring Bridge Web journal her father Chris had been keeping, she had been experiencing blood pressure issues during the last couple of days and her need for a transplant became more urgent.
On Thursday morning, Isabelle went into cardiac arrest and though doctors were able to stabilize her condition, she was unable to recover and died that evening.
She had a series of complex congenital heart defects called hypoplastic left heart syndrome and had been awaiting a transplant since Oct. 28 after complications from previous surgeries.
Isabelle is survived by her father, Chris; her mother, Amanda; and her younger sister, Elorah.
Funeral services will be at 10 a.m. Wednesday at Warren-McElwain Mortuary – Eudora Chapel. Burial will follow in the Eudora Cemetery. The family will greet friends during a celebration of Isabelle's life from 5 to 7 p.m. Tuesday at the Eudora chapel.
For more information on the family and Isabelle's memorial fund, go to www.caringbridge.org/visit/isabelleellis