Area experiences slow start to flu season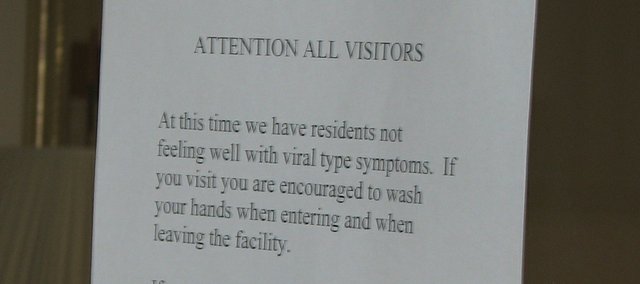 The flu season seems to be a mild one this year in southern Leavenworth County.
While January and February usually represent the height of flu season in the United States, the Centers for Disease Control and Prevention along with Tonganoxie physician Phil Stevens have reported a low number of cases.
"I've only seen three people that I thought had it one teenager and two adults," Stevens said. "There hasn't been much in the news about it this year. It may be that enough people are getting flu shots that it diminishes the chance of an epidemic."
Both the Basehor-Linwood and Tonganoxie school districts also reported that absences have not been unusually high. Basehor-Linwood Superintendent Bob Albers said absences have been at normal levels and Tonganoxie Superintendent Richard Erickson said absences have actually been low for this time of year as compared to other years.
"Normally this time of the year, we do have quite a number that are sick; as high as 20 to 30 percent," Erickson said. "We're at about 10 percent right now."
Influenza, a highly contagious respiratory illness caused by a virus, is characterized by a sudden onset on symptoms including a high fever, cough, sore throat, fatigue, runny and stuffy nose, headache and muscle aches. While the severity of the illness can vary, the CDC reports that thousands of people are hospitalized each year because of the flu and it can also be fatal in some cases. Elderly people, young children and people with chronic health problems are at high risk for developing life-threatening complications from influenza.
Even with the apparent mild flu season in the area, there is still a risk of infection.
A sign on the front door of the Tonganoxie Nursing Center, which houses more than 70 residents, informed visitors that several residents and staff members were experiencing flu-like symptoms last week and into this week.
However, Administrator Kim Smith said many of the residents and staff members are experiencing more of a stomach illness, including nausea and vomiting, rather than the traditional flu symptoms, but the situation is under control.
"We've pushed fluids and it's going well," she said. "Everybody that was not feeling well in on the mends."
Smith said flu shots were not mandatory for residents.
Stevens said a person's best defense against the flu is to get a flu shot. And, it's not too late to do so, because the flu season can sometimes continue into May.
He said a rule of thumb is that if 100 people are immunized, 75 of them will not get the flu and 25 may get a mild case, but nobody will die. It takes two weeks after receiving a flu shot to build up a full immunity against the illness.
"It's unusually late," Stevens said about the flu season. "Usually it's right after the holidays when people travel all over the country, but on the other hand, this gives more people time to get a flu shot."