Vehicle purchase approved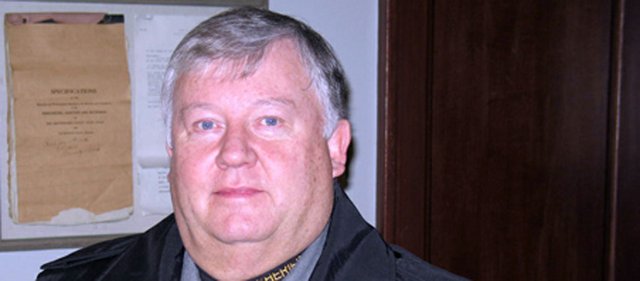 Sheriff David Zoellner rode out of Thursday's Leavenworth County Commission meeting with 11 new vehicles for his department.
Commissioners gave Zoellner a unanimous go-ahead to purchase the 2008 model Ford Crown Victorias at a total of $250,954 from Danny Zeck Ford in Leavenworth.
The bid from Danny Zeck came in $1,727 or 0.7 percent higher than a bid from Shawnee Mission Ford in Shawnee.
But Zoellner said time and fuel costs to service the vehicles outweighed any potential savings from buying outside the county.
Commission Chairman Clyde Graeber further noted that, with Danny Zeck, "You (Zoellner) are supporting a local vendor that pays taxes in our county."
Zeck's bid was $10,075 less than federal General Services Administration pricing, which was listed in the bid request.
The Sheriff's Office purchased 10 vehicles through GSA pricing in 2007.
In other business Thursday, the board:
¢ Supported moving Council on Aging vehicles that are permanently parked in public spaces outside the council's office at 109A Delaware Street in downtown Leavenworth to a new location.
"It's a problem for the Carousel (Museum), the Riverfront Community Center and for businesses down there," Commissioner J.C. Tellefson said.
Tellefson recommended graveling an old Kansas Power & Light parking lot two and one-half miles south of Council on Aging on Second Street to be used overnight.
¢ Met with department heads in a quarterly meeting.
Commissioner Dean Oroke thanked those present for reducing the county's automotive and liability insurance premiums by around $70,000 for 2008.
He said the county reported 10 incidents in 2007, down from 36 two years prior.