Administrator hiring process continues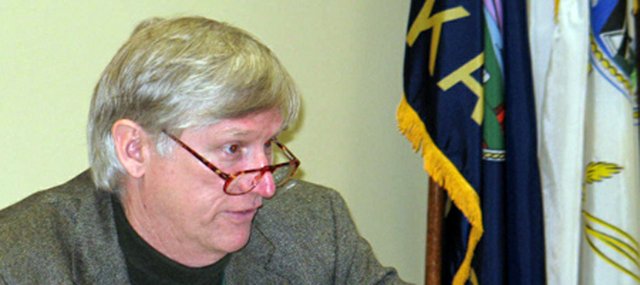 As the search for the first-ever Leavenworth County administrator continues, one commissioner says a hiring could occur soon but no final decision has been made.
"We're making progress," 1st District Commissioner J.C. Tellefson said. "We're still comfortable with where we are : It could happen within a week, or it could happen within a couple months,"
Commissioners met privately for one hour on Thursday to discuss the hiring of a county administrator, a new position the board voted to create in September 2007.
Commissioners also had hour-long executive sessions with two finalists the week prior, but as of yet, no final decision has been made.
Commissioners, Tellefson said, are working toward determining a salary and benefits package for the position Thursday afternoon.
Asked whether commissioners had narrowed the field to one, Tellefson said, "I'm not at a point where I can answer that : I don't know what the other two commissioners are thinking."
Thirteen applicants originally applied to become Leavenworth's first county administrator, a position described as "the administrative officer for the county," responsible for preparing and presenting an annual budget, coordinating the administrative operations of the departments, reviewing contracts and assuming administrative responsibility in areas designated by the county.
An official salary has yet to be announced for the administrator, but a salary range of $81,549 to $91,549 was advertised.