Bush budget spurs talk of new prison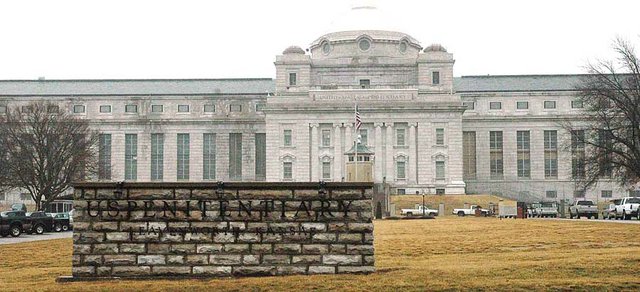 President Bush's proposed budget includes funds to evaluate a site in Leavenworth for a new federal prison, Sen. Sam Brownback said Monday.
Bush's fiscal 2009 budget, which he submitted Monday to Congress, seeks approximately $1.4 million for the Bureau of Prisons to evaluate a site for construction of a new prison in Leavenworth, Brownback said.
"The Leavenworth community is willing and able to house a new federal prison facility," Brownback said. "The city of Leavenworth for a long time has been prepared to work with the Prison Bureau to build and operate a new prison."
Charlie Gregor, director of the Leavenworth-Lansing Area Chamber of Commerce, said Leavenworth officials have been working diligently for a new prison.
"This is big news for us," he said.
In a statement, U.S. Rep. Nancy Boyda, D-Kan., said, "The federal prison population is growing larger every year, and overcrowding is getting worse by the day. It's important for Congress to address the need for new facilities, and no community in the Midwest is better prepared to host a new prison than Leavenworth."
Before any studies or building take place, Congress first must approve Bush's proposal.
The Bureau of Prisons operates two facilities in Leavenworth: the U.S. Penitentiary at Leavenworth and the minimum-security Federal Prison Camp. Both facilities are in the extreme northwest area of the city, adjacent to the Army's Fort Leavenworth.
In 2005, the Bureau of Prisons began a downgrade of the prison from maximum to medium security.
The most famous current occupant of the prison camp is quarterback Michael Vick.