Foundation gets $550K gift for Powell Lecture Series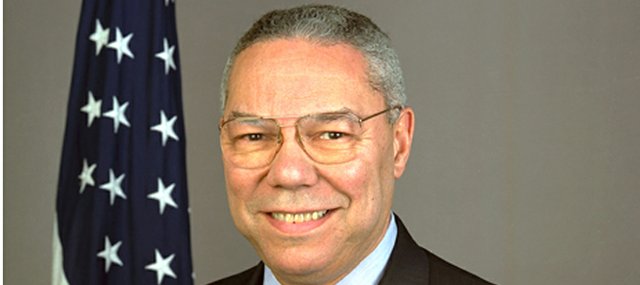 The Command and General Staff College Foundation has announced a $550,000 gift to support a new lecture series at the college named for retired Gen. Colin Powell.
David J. McIntyre, president and ceo of TriWest Healthcare Alliance, announced TriWest's gift at a foundation dinner Feb. 12. The foundation is based at Fort Leavenworth.
"This gift is tremendously significant for this new program," said retired Lt. Gen. Robert Arter, who chairs the foundation's board of directors. "TriWest's generous support allows the foundation to honor this great soldier-statesman by inviting prominent national and international dignitaries to contribute to the education of our nation's military leaders as part of the Powell lecture series."
For more on the gift, pick up a copy of next week's paper.