Principal change set for next year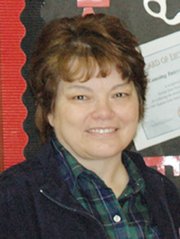 The position of principal of Lansing Elementary School will go through a bit of a shakeup as the district makes the transition into its new facility with a combined student body from the elementary and intermediate schools.
Jan Jorgensen, current principal at Lansing Intermediate School, will be retiring at the end of this year - just before intermediate and elementary schoolchildren get ready to move into the new, K-6 Lansing Elementary School. After 35 years in education and 19 years of loyalty to Lansing, Jorgensen said, "it's just that time."
"I've had a wonderful 19 years," she said.
Jorgenson hasn't made any decision about where retirement will take her. She said she definitely knows she'll be spending a lot more time with her daughter and grandson, which she is excited about, but from there her future is uncertain. Her husband, who also teaches in Lansing, will not be retiring yet, so Jorgensen said they may have to wait on traveling.
Jorgensen said while she's sad to be leaving her co-workers, who've been so much fun, she's proud of her time as principal. While initiating programs such as peer mediation, DARE and student council, Jorgensen said her goal was to always put the children first.
"My goal was just for the students to have the best education they could in a caring environment," she said.
It's been a roller coaster ride, Jorgensen said, as she's watched the district grow and improve, but she just hopes that her students and teachers had as much fun along the way as she did.
Randal Bagby, superintendent of the school district, said Jorgensen's absence would be felt throughout the district.
"I know we're going to miss her," he said. "She's been here for quite a while and seen a lot the growth and has a lot of knowledge about the district. The biggest comment I can make is that we're going to miss her."
Bagby has begun preparing for that absence, however, as the new position of assistant principal has been created to help the LES principal with the increased student body. Bagby said that job has already been advertised within the school and the district is now starting to advertise externally.
A committee is also being formed of teachers and support staff to interview and pick a final candidate. He said he hopes to have the position filled by April to give the person time to prepare for the duties.
As far as the actual principal of the new Lansing Elementary building, Tim Newton, current LES principal, will be moving over to that position. He'll have to wait awhile to actually take over, however, as his Kansas National Guard unit has been informed it will be deployed to Iraq sometime after Labor Day.
The Lansing School Board voted earlier this month to make Bagby the interim LES principal in Newton's absence.
Newton joined the National Guard in 1992 and prior to that was in active military duty. From January 1991 to May 1991, he fought in Desert Storm. During this most recent 15-month deployment, Newton will be the command sergeant major of a brigade. His mission will be to oversee the logistical movement of support units such as ammunition, fuel, parts, food and equipment.
"I feel it's an honor and privilege to serve the country," he said. "It'll be bittersweet because I'll miss the new school, but I feel strongly. Not a day goes by that I don't think about the World Trade Center, the Pentagon or Flight 93."
Keeping his mind at peace also, he said, is knowing that he has a competent staff and support unit to maintain the school in his absence.
"I went down to New Orleans for two months in 2005," he said. "During that time, the kids still showed up and teachers still taught. Life goes on. Everyone goes through hardships in real life and we all have to make adjustments."
He gives credit to the students, who he said are the real heroes. He said he admires the strength of those whose parents are fighting in Iraq.
"For them to have to see their parents go off for deployment for 15 months or more and stay focused on school, those kids are really true heroes," he said.
While Newton's gone, Bagby said he plans to stay in constant contact. He wants Newton to be aware of changes and have input to make the transition seamless as the school jumps from a population of 600 to about 950.
Bagby said he was actually looking forward to the new position himself. From 1996-1999 he was a middle school principal and superintendent of the Blue Valley-Randolph district, so he said he felt prepared to take on the dual role again.
Bagby said there are some positives that he's glad to have the opportunity to get. He'll get to establish closer and positive relationships with his staff of teachers and students as well as allowing them to get to know him better, too.