Historical Society's guest will be Herd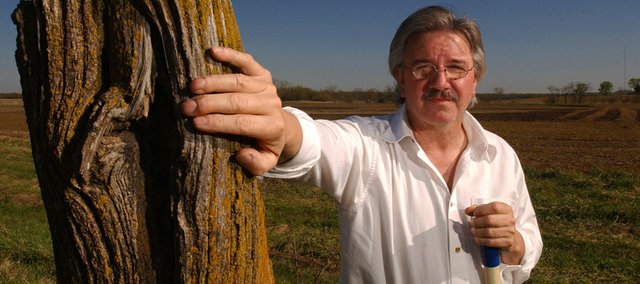 World-renown crop artist Stan Herd will be the guest speaker at this month's meeting of the Tonganoxie Historic Society.
Head will speak at 7 p.m. Tuesday at the Historic Site, 201 W Washington, Tonganoxie.
He is known worldwide for his crop art, an art form that involves plants, soil and rock to transform natural landscapes into art on such a grand scale that it must be viewed from an airplane. Herd's work has appeared in major publications, including The Wall Street Journal and Smithsonian Magazine. He has also been featured on numerous TV shows. Herd's work has become a platform for mankind's relationship to the land. His studio is located in Lawrence.