2007: A year of growth, development for Lansing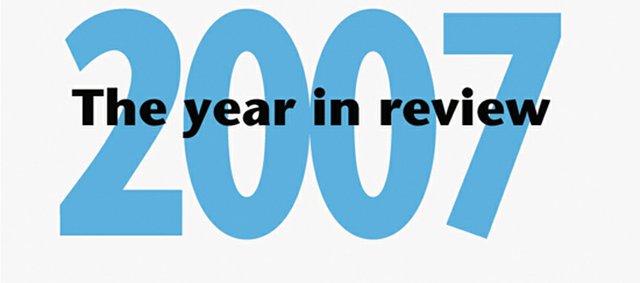 Photo Gallery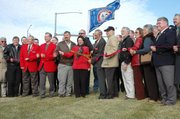 2007: The year in pictures
A two-year, multimillion-dollar construction project that affected almost every driver in town was completed in Lansing in 2007.
But commercial development in Lansing overshadowed the completion of Main Street as the year's top news story, as determined by staff of The Current.
Throughout the city - Eisenhower Crossing on the city's northwest side, Carriage Hills Plaza and the Depot Shops in the city's center and Towne Center on the city's south side - new commercial developments either opened or began to take shape throughout 2007.
The biggest of them is Towne Center. In June, Lansing City Council gave approval to a series of actions to get the $80.6 million project envisioned as the major retail center of the city under way.
Lansing Towne Center LLC bought more than 20 residences in the area north of West Mary Street and west of Main Street for the 48.6-acre development, which will extend along Main Street from 4-H Road north to Kay Street.
The city approved two special bonds to help finance the project, the tax increment financing (TIF) and transportation development district (TDD) bonds, which draw on new tax dollars generated by the project and are used to pay for public infrastructure related to the project, such as at-grade parking, streets or groundwork produced
The funds would be generated over a 20-year period, according to the agreement. The development agreement commits the city to a "hard cap" of $19.115 million in funding to the project, paid through the TIF and TDD.
Developers have been reticent to name any of the potential tenants for the center, although at one time there had been mention of a national home-improvement retailer and a regional grocery store chain.
Meanwhile Carriage Hills opened at Main Street and Express Drive, and with it came three new restaurants: Popeye's Chicken, Arby's and Burger King. Lansing Pharmacy relocated to the center in September. Additionally, the center is home to a tanning salon, financial services business and payday loan business.
Here's a look at some other top stories of the 2007:
Main Street
City officials, Kansas Department of Transportation representatives and Leavenworth-Lansing Area Chamber of Commerce members gathered in November to mark the completion of the $17 million project that began in May 2006.
"When we started the project, we all knew we'd go through trials and tribulations," Mayor Kenneth Bernard said at the ceremony.
He went on to say the project was handled so efficiently, it was much easier than he expected.
Bernard said that as a result of the construction project on Main Street, which included work such as widening the roadway, a bridge replacement and new curbs, guttering and sidewalks, Lansing residents would soon see economic progress in other areas.
New Park
Lansing City Council approved initial concept designs for a new 123-acre Lansing City Park to be west of the city on Gilman Road.
The first phase of the park will include four baseball diamonds, seven soccer fields (two full-size, three under-10 and two under-8 fields), at least one pond, a marketplace area, parking lot and a chip-and-seal drive.
The project, budgeted at $2.2 million, will be paid for out of Lansing's share of the 1-cent countywide sales tax.
Jason Crum, Lansing Parks and Recreation director, said he hopes construction will begin in March 2008 with a completion date in the summer of 2008.
Developers have estimated five subsequent phases that will add attractions such as a long-awaited aquatic park, a football field and a permanent home for the Lansing DAZE festivities.
¢ Petraeus leaves Fort Leavenworth to lead forces in Iraq
After a 16-month tenure that began in October 2005 as the commander of Fort Leavenworth, Gen. David Petraeus departed when chosen as President Bush's personal choice as the new commanding general of U.S. troops in Iraq.
"I felt this would also be a great opportunity to say thanks to the many terrific supporters of Fort Leavenworth from neighboring communities, who make this post a wonderful place to serve and live and help earn its reputation as our Army's best hometown," Petraeus said during is farewell ceremony on Feb 2.
Robert Gates, secretary of defense, described Petraeus as an expert in irregular warfare and stability operations and commended him for the work he did with the publication of the first Army and Marine counterinsurgency manual in two decades.
¢ Prison escapee and ally sentenced
The prison escape of convicted killer John Manard with the help of dog handler Toby Young made national headlines in 2006, but in 2007 the two received sentences extending their prison terms.
In January, Manard pleaded guilty in Leavenworth County District Court to one count of felony escape. In February he was sentenced to an additional 130 months in prison.
At the time of being smuggled out of the prison by Young inside a dog crate, Manard was serving a life sentence for first-degree murder, aggravated robbery and criminal possession of a firearm for a 1996 carjacking and murder of a Johnson County man.
For Young, after receiving an initial sentence of 21 months in state prison for pleading guilty to aiding and abetting aggravated prison escape and introducing contraband into the prison, she was sentenced in August to another 27 months of prison time on federal charges related to the escape.
"I just want to say I am truly sorry for my actions," Young said during her sentencing in August. "I wish I could take them back."
¢ Lansing cracks top 100 in the best places to live list
Lansing was ranked the 88th best place to live in the United States by Money magazine in July.
The magazine has compiled a listing of the "Best Places to Live" for 20 years but decided this year to focus on smaller places. Lansing was the only city in Kansas to make it into the top 100.
The magazine's Web site, CNNMoney.com/bestplaces, said this about "The City with a Future."
"Lansing's economy may have been jumpstarted by the opening of a state penitentiary about 150 years ago, but the city has worked hard to shed its jail-town image - and it's been successful. Its school system is one of the top-rated in the region, and more than one in three teachers have an advanced degree. It's a 15-minute commute to Kansas City, Kan., but maintains the affordability of a small town."
¢ Lansing grows 4.8 percent
The U.S. Census Bureau announced in June that Lansing's population had grown 4.8 percent in a year's time.
The Census Bureau put Lansing's population on July 1, 2006, at 10,705 people, which 4.8 percent higher than the estimate a year earlier, on July 1, 2005, at 10,214.
"It shows people want to live in this community; they're moving to this community," Mayor Kenneth Bernard said after the announcement was made.
In the decennial census of 2000 - the most recent official headcount by the Census Bureau - the federal government counted 9,199 residents in Lansing. If the figures released in June are accurate, it means the city has grown by 1,506 residents in the first six years of the 2000s. That's a growth rate of 16.4 percent in the time span, or about 2.7 percent growth per year.
Here is a list of other newsworthy events from 2007:
¢ Lansing School Board approved plans to start offering full-day kindergarten class for the 2008-2009 school year.
¢ Leavenworth County falls from the list of five finalists for the location of the U.S. Department of Homeland Security's $451 million biodefense laboratory.
¢ The attic of the Lansing Historical Museum catches fire and caused and estimated $50,000 in damage; at the time of the fire, it was thought that no artifacts were damaged in the fire.
¢ Lansing purchases the Leavenworth County Special Education Cooperative building, which is across First Terrace from City Hall, to be the new location of the Lansing Community Library.
¢ The Leavenworth County Commission approves plans to make multimillion-dollar upgrades to the county's aging emergency communications system.
¢ Lansing DAZE moves from its traditional date of the second weekend in June to May.
¢ Lansing Mayor Kenneth Bernard is named Kansas Mayor of the Year for 2007.
¢ Work on the Bittersweet Street extension begins. The $1.625 million project will extend the street from its dead end at Brook Meadow Road to West Mary Street.
¢ Lansing High School launches a "school within a school" that provides more separation for freshmen from upper-classmen to help them make a smoother transition to high school.
¢ Lansing School District received a 100 percent rating in regards to its ability to maximize its resources in spending per pupil by the Kansas School Efficiency Study.
¢ Construction continues on the new Lansing Elementary School and Lansing High School auditorium, which were approved by voters in a 2005 bond referendum.
¢ City Council member Kenneth Ketchum resigned his seat in October after serving two decades with the city. He moved to South Dakota. Former Council member Tom Smith was selected to fill the vacancy.