PRIDE

lands grant for trail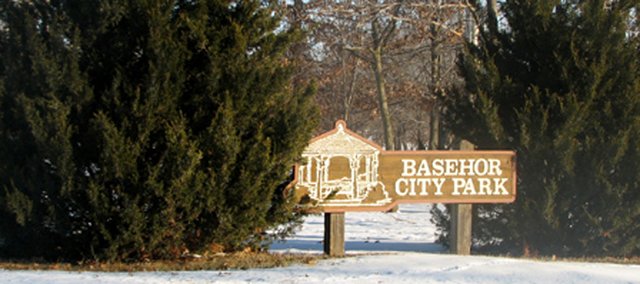 The city of Basehor will soon be more equipped to curb obesity and promote a healthier lifestyle thanks to Basehor PRIDE.
A $3,000 grant was recently awarded to Basehor PRIDE by the Kansas PRIDE Program through its, "Get It Do IT! Partnerships for Healthier Kansas" mini-grant program for its plan to improve walking trails in Basehor City Park. It was one of seven Kansas communities enrolled in the Kansas PRIDE Program to receive the grant.
Kansas PRIDE organizations were invited to apply for the grant by coming up with a community-based physical activity and health promotion project such as establishing a biking club or improving neighborhood sidewalks, and submitting an application.
"Our initial plan was to build a trail from the elementary school (Basehor Elementary School) to the City Park so that kids could get from the school to the park safely," George Smith, PRIDE member said.
After bringing the idea to the city, the city council voted to apply for a larger grant through the Kansas Department of Transportation to supplement the rest of the project cost estimated at $35,533. However, the city ran into some troubles when confronting property owners about constructing the trail along Klamm Street, which would go in front of several homes and between two houses. The city also will not know whether it received the KDOT grant until well into 2008.
"So we switched tracks," Smith said. "What we're planning now is to do some improvements to the trails in the park."
Some ideas for the trail project include signage that indicates miles walked, various stations with stretching exercises along the way and benches. Another requirement of the grant was to ss