Parking on Hithergreen splitting neighbors, school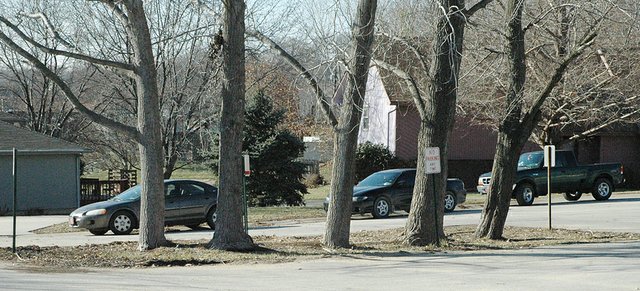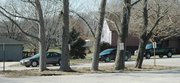 Several residents of Hithergreen Drive are pleading for help from school board members to relieve the parking problems along their street being caused by Lansing High School students.
Joe Sparks, who lives along Hithergreen Drive, asked board members at their meeting Monday, Jan. 14, to imagine their own streets filled with 20 to 35 additional cars and what a headache that would cause.
"We have patiently waited for nearly two years while Lansing school students parked their vehicles during school days along our residential street," Sparks said as he read from a petition that was signed by 43 other Hithergreen residents.
The petition listed "major problems" from the excess cars, which included overcrowded streets, safety risks, blocked driveways, mailboxes and fire hydrants, damage to lawns from tire tracks, increased littering and a "growing negative resentment toward the Lansing School District and Lansing High School for failure to favorably resolve this problem."
Hithergreen Drive is just south of the Lansing Intermediate School.
John Bennett, another resident of Hithergreen Drive, said he was told the parking problem would go away after the first year of construction on the high school's new auditorium. He said that promise was never fulfilled and now two years later the residents are still waiting.
"This folks has got to stop," he said. "We think you (the board) have the talent and leadership to do it. We really think this could be resolved in the next couple days if you saw fit to do it."
Randal Bagby, superintendent of the school district, said parking spots did open up for students after the first year of construction but students were just choosing not to park there. He said he spoke with an attorney, who told him that the school board has "zero authority until those students show up on school district property."
Steve Dike, LHS principal, agreed that many students were just choosing to park on Hithergreen because of the convenience. While it may not be closer to the school, he said, in the afternoon students like to be able to jump in their cars and get out quickly without having to fight bus and parent pick-up traffic.
Bennett said during the first year of construction, he would call the school and the school would send the student to move the car. In the second year, however, Bennett said the school told him it wasn't its problem so he started calling the police. Even the few citations the police have written haven't deterred the students, he said, because it's become the "in vogue" place to park these days.
If permanent "no parking" signs were to be installed, Bennett said residents of Hithergreen would be punished as well, which isn't fair. As an idea, Bennett suggested bringing together a group of students and asking them how the problem should be solved.
Gowdy said she thought that was a great idea.
"Let the kids have some responsibility and input," she said. "Let them lead each other to have a favorable outcome for everybody."
Dike said the school speaks with students at the beginning of the year about where they should be parking but he was willing to "take another stab at it." He said bringing together Leadership students with some of the residents of Hithergreen might be a good way to the get the message across.
In the meantime, Bagby said he would meet with Mike Smith, city administrator, and Steve Wayman, Lansing police chief, about what other options are out there.
"We can find a resolution if we put in an effort, and that's what we'll commit to do," Bagby said.