County administrator finalists interviewed
Decision may come in March, Oroke says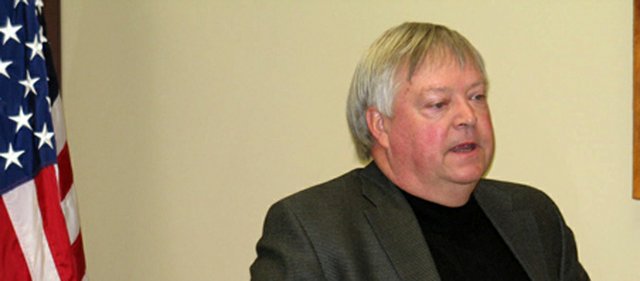 Leavenworth — The field for a Leavenworth County Administrator has been cut to two, but no official determination has been made, 3rd District Commissioner Dean Oroke said Thursday.
Commissioners spent two hours behind closed doors meeting with two finalists for the position in executive session Wednesday.
Oroke said he was confident that someone would be in place and given adequate time to prepare for preliminary budget hearings, which begin in May.
"It could be March before a decision is made," Oroke said, however.
13 applicants originally applied to become Leavenworth's first county administrator, a position described as "the administrative officer for the county," responsible for preparing and presenting an annual budget, coordinating the administrative operations of the departments, reviewing contracts and assuming administrative responsibility in areas designated by the county.
That number was pared down to six after the first of the year.
The position of county administrator was created by a vote of the board in September, despite two unsuccessful ballot initiatives in 1998 and 2002.
An official salary has yet to be announced for the administrator, but a salary range of $81,549 to $91,549 was advertised.