Second charge filed against suspect in shooting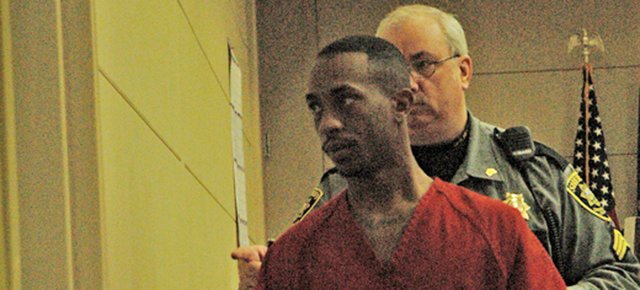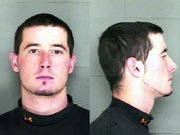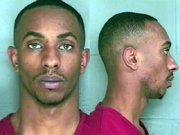 Leavenworth — The man accused of first-degree murder in this week's shooting death of a pregnant, 20-year-old Leavenworth woman now faces an additional charge of conspiracy to commit murder.
Sedale Fox, 23, Lansing, heard the charges read against him Friday morning in Leavenworth County District Court.
Fox is accused of shooting 20-year-old Olivia Jackson at Fox's mobile home on Tuesday in Lansing. The conspiracy charge is related to the Jan. 11 bombing of a Leavenworth house from which Jackson and her sister escaped unharmed.
Prosecutors are awaiting results from an autopsy performed on Jackson to determine whether to charge him in the death of Jackson's unborn daughter.
Also charged Friday morning with conspiracy to commit murder in the house-bombing was Jared A. Reed, 21, Farley, Mo. Reed's arrest was announced Thursday night by Pat Kitchens, acting Leavenworth police chief.
A packed courtroom that included several friends of Jackson watched as Fox and his attorney, Sarah Swain of Lawrence, appeared briefly before District Judge Frederick Stewart. The friends gathered in the hallway afterward, hugging each other and sobbing. They declined to speak with the media.
A preliminary hearing for Fox is scheduled for 9 a.m. March 27.