Senior scores 29, leads Bobcats past Chieftains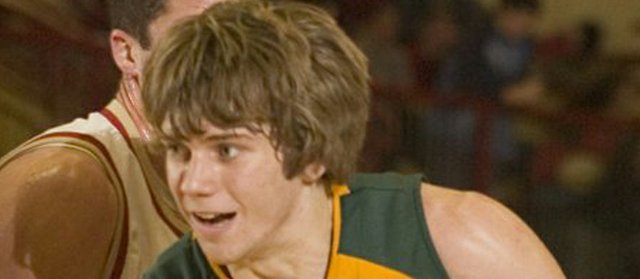 The Basehor-Linwood High boys basketball team won its sixth straight game Friday night when it defeated Tonganoxie, 54-42, in the THS gymnasium.
Basehor's defense frustrated Tonganoxie, which committed 24 turnovers. The Bobcats only had eight.
"That's been big for us all year," Basehor-Linwood coach Mike McBride said. "Our shooting percentage wouldn't be considered phenomenal by any stretch of the meaning (38 percent, compared to Tonganoxie's 45 percent). But we're getting seven or eight more possessions, so we can shoot a little bit lower percentage if we keep playing that kind of defense."
Basehor senior Tanner Swafford was the main source of frustration for THS, accounting for four steals.
Swafford also scored a game-high 29 points off 12-of-23 shooting. He hit 3-of-9 three pointers.
Senior forward Gabe Belobrajdic led THS (4-10) with nine points and eight rebounds. Belobrajdic and Swafford guarded each other for the majority of the night.
"He's a good player," Swafford said of Belobrajdic. "He was a (Kaw Valley League) all-league player last year. He's strong and a good defender. And he'll score if you give him the ball. We had to keep an eye on him because he knows how to score."
Offensively, Swafford was tough to defend because of his ability to slash to the basket. If Belobrajdic respected his dribble, Swafford had no problem pulling up from long distance.
Basehor improved to 9-4. The Bobcats are now 6-0 in Kaw Valley League play.
Scoring by quarter
Tonganoxie 14 10 5 13 - 42
Basehor-Linwood 14 15 10 15 - 54