Charges filed in murder
Defendant also charged with conspiracy in house-bombing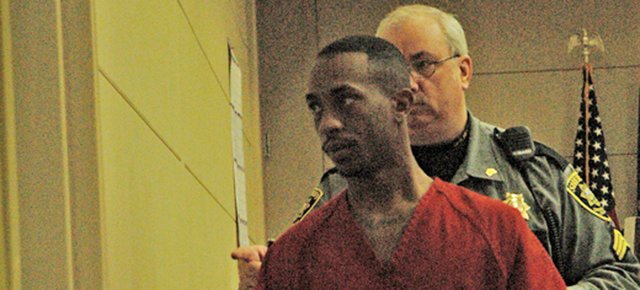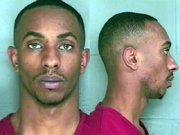 Authorities reacted quickly to the shooting last week in Lansing that claimed the life of a 20-year-old pregnant woman, charging a 23-year-old Lansing man with her murder.
Sedale Fox, 23, Lansing, was charged with first-degree murder in the Jan. 22 shooting of Olivia Jackson, 20, Leavenworth. Fox and Jared A. Reed, 21, Farley, Mo., also were charged with conspiracy to commit murder in a Jan. 11 bombing of a house in Leavenworth from which Jackson and her sister had escaped unharmed.
Both Fox and Reed are in the Leavenworth County Jail. Their bonds are set at $1.5 million.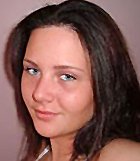 Prosecutors are awaiting results from an autopsy performed on Jackson to determine whether to charge Fox in the death of Jackson's unborn daughter.
"We haven't ruled anything in or anything out," regarding charges related to the unborn child, Leavenworth County Attorney Frank Kohl said Tuesday.
Jackson was found dead from a gunshot wound to the head by Lansing police officers responding to a 911 call shortly after 7 p.m. Tuesday, Jan. 22, at Wiley's Wild Woods Mobile Home Park, 921 S. Main St., Lansing.
A 25-member task force of officers from the Lansing and Leavenworth police departments spent Wednesday investigating the shooting and its link to the house-bombing.
In the initial 911 call about the shooting, the caller said a man kicked in the door of a trailer and then shot Jackson, who was there with another person, Lansing Police Chief Steve Wayman had said in a news conference Wednesday afternoon. By Wednesday night, authorities came to discount the report that the door to the trailer had been kicked in.
Fox, who is a resident of the mobile home park, initially was detained as a person of interest and has remained in custody since that time.
Authorities initially declined to speculate on how Fox was acquainted with Jackson, but Jackson's brother, Jerry, on his Myspace Web page identified Fox as Olivia's "so-called boyfriend." Pat Kitchens, Leavenworth's interim police chief, later said said Fox had been interviewed before the shooting by police in the investigation into the Jan. 11 bombing of a house at 1920 Second Ave., in Leavenworth.
Kitchens said Jackson had not requested any special police protection during the ongoing investigation of the bombing. The last contact Leavenworth Police Department had with Jackson before the shooting was Friday, Jan. 18, Kitchens said.
A packed Leavenworth County District courtroom that included several friends of Jackson watched Friday as Fox and his attorney, Sarah Swain of Lawrence, appeared briefly before District Judge Frederick Stewart. The friends gathered in the hallway afterward, hugging each other and sobbing. They declined to speak with the media.
A preliminary hearing for Fox is scheduled for 9 a.m. March 27. Reed returned to court Wednesday