Parking problem concerns remain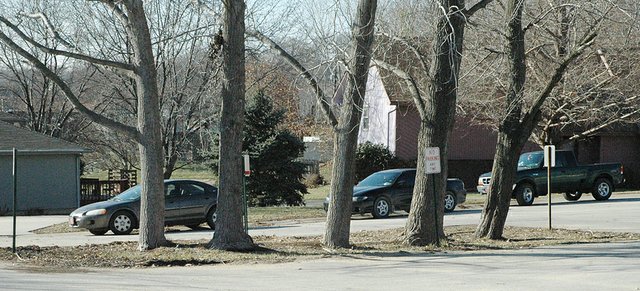 Leaders of a petition drive asking the city and school district to stop Lansing High School students from parking on Hithergreen Drive say they're still not satisfied with the situation.
Joe Sparks and John Bennett, two Hithergreen residents who presented the petition to the boards earlier this month, say the situation is better. But they indicate they won't be satisfied until there is no student parking on the street.
"What I believe we want is: No students parking on Hithergreen and all the no-parking signs (both permanent and temporary) removed. We want our neighborhood returned to us like before any construction began," Sparks said in an e-mail.
Neighbors along Hithergreen began seeing additional spillover parking from LHS students in 2006 when construction of a new auditorium on the LHS campus caused the removal of a few dozen parking spaces. Some students began parking on Hithergreen, which is south of the school's campus and easily accessible by a walkway.
After the petition was presented, City Administrator Mike Smith directed Police Chief Steve Wayman to talk with students and parents of students who were parking on the street. After those discussions, Smith said the problem had been largely curtailed. Where there once were 30 or 35 cars parked on Hithergreen, Smith noted, now there are generally fewer than a dozen and at times fewer than half a dozen cars
That effort, however, fell short for Sparks and Bennett.
Smith said he and police continue to monitor the parking situation on a daily basis, and officers continue to talk to students who park on the street. Beyond that, he said, there's little the city can do.
"It is a public street," Smith noted.
Ward 2 Council member Don Studnicka, whose ward includes Hithergreen and who lives just down the street on Forest Glen Lane, has drawn Sparks' ire for his position on the issue.
In an open letter to Studnicka, Sparks said he was "shocked" by "the negative position" Studnicka took.
Studnicka, who advocated calm by the neighbors, said Tuesday he wasn't being ignorant or arrogant about the parking on Hithergreen.
"I understand it was congested, but the city and the police department have taken action," he said.
Studnicka added he tried to convey that the city was doing everything it legally could do and police were going beyond their duty by personally contacting the students parking on the street and their parents.
"If you're legally parked, not blocking a fire hydrant, not blocking a mailbox : allowing garbage trucks and fire trucks to get through, there's not a lot the city can do" beyond banning all parking on the street, he said.
Smith said if the hullabaloo over parking continues, he might be forced to seek the City Council's approval of a ban on all parking on Hithergreen.
It's a situation Studnicka shies away from endorsing.
"Then we penalize the people who live there and who might have visitors over or who might have an extra car that doesn't fit in the driveway," he said.