Event starts school with right tools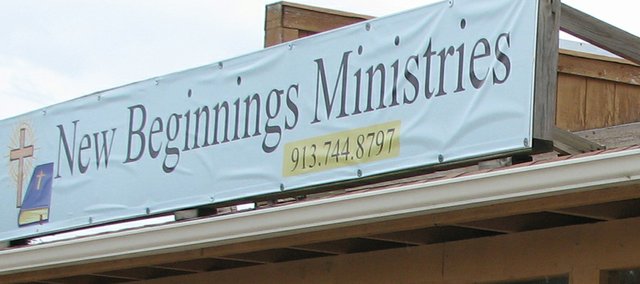 The first day of school is in two weeks and the back-to-school aisles are buzzing in area stores.
But students in the Basehor area may have a chance to skip the busy stores and take some supplies home for free next weekend.
New Beginnings Ministries, a young church that recently set up shop in Basehor, 2706 N. 155th Street, is hosting a Back to School Bash from 11 a.m. to 1 p.m. Saturday, Aug. 9, in Basehor City Park, 158th Street and Leavenworth Road. The community outreach event is designed to provide a little entertainment for kids while giving parents a little break from the ailing economy.
"It is similar to what we did at Easter," Rev. Glynn Robison said, referring to the lunch and egg hunt the church provided in honor of the holiday in March. "We'll have free hot dogs, chips and pop and we're doing free school supplies for up to 500 kids while supplies last."
The standard school supplies will be offered including pens, pencils, binders, folders, paper and crayons. Robison said members of the church took the school supply list and picked up about 95 percent of the items on the list. Backpacks will probably be the only thing they will not be able to offer, he said.
While the church had a small amount of help from area businesses, including Los Portales, Reece and Nichols and Community National Bank, New Beginnings came up with the funds and did the majority of the shopping, sorting and planning on its own.
"It was quite a project to get it together," Robison said. "This is a community outreach to provide need or assistance to those in the community."
Along with lunch and the school supply giveaway, moonwalks will also be set up in the park for children to enjoy throughout the day. The event is free to the public and everyone is welcome to attend, Robison said.
"After talking to some of the people in the city and with the economy the way it is, we felt there was a great need that needed to be filled," he said. "As a church, we want to reach out to the community."
For more information, contact New Beginnings Ministries at (913) 724-4747 or (913) 744-8797.