Lansing lawyer to run for county attorney post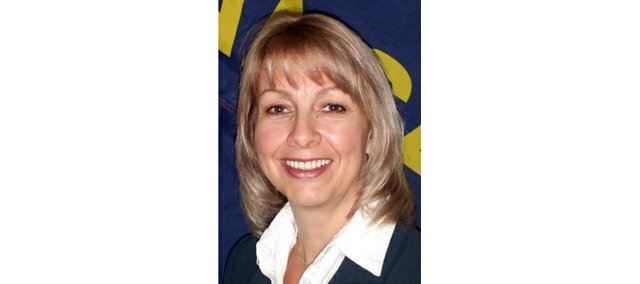 Debra "Deb" Snider, a Lansing Republican, says she is "the right choice" to become Leavenworth's next county attorney.
The criminal defense attorney with Snider Law Office in Leavenworth filed for the elected position June 2 at the Leavenworth County Clerk's Office.
Snider said she possesses the three types of experience essential for a county attorney: managerial/leadership, life and courtroom experience.
Prior to graduating from Kansas University's School of Law in 1999, she served as an office manager for several different professional firms, the most recent being an international trade law firm in Washington, D.C., where, she said, she became an effective leader and administrator.
As for Snider's life experience, she grew up in southern Illinois, the daughter of a police officer.
"We talked about criminal law over dinner," Snider said with a laugh last week.
"I'm used to dealing with really diverse groups of people and getting results," she added.
Snider's courtroom experience as a defense attorney began in 2000, and since then, she said, she has roughly 100 jury and bench trials under her belt.
"I have lots of experience in all different crimes," Snider said, "from disorderly conduct to murder."
She acknowledged some people might wonder why a defense lawyer would run for the county's lead prosecutor.
"The crime rate is rising at an alarming level, and that concerns me as a citizen," the self-described "traditional, conservative" candidate said. " : I really feel like there's a need to make a positive change to make this community a better place to live and work."
She said, if elected, she would work to stiffen penalties for repeat offenders, increase a five-year state statute of limitations for initiating criminal proceedings and accelerate the trial process in the county.
"When cases linger and languish, witnesses forget what happened - they lose their memories," Snider said. " : It's real hard to make a case. I want to see the pace accelerated so people are prosecuted faster and we get those people off the streets."
Asked what she would tell Leavenworth County residents to solicit their vote, she said, "I want (voters) to consider a solid, sensible, experienced trial attorney; one that upholds traditional Kansas values."
Snider joins Republican Todd Thompson and incumbent Democrat Frank Kohl on the list of candidates for the position.
Snider will meet Thompson in an Aug. 5 primary election, with the general election on Nov. 4.
For more information or to register to vote, contact the Leavenworth County Clerk's office at (913) 684-0421.