Slew of robberies reported in county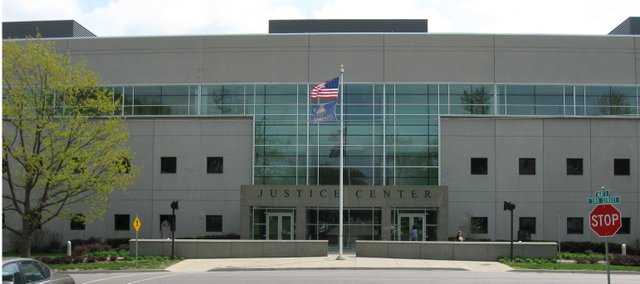 The Leavenworth County Sheriff's Office and surrounding law enforcement agencies are still on the hunt for the person or persons responsible for a string of burglaries in the area.
If the crimes are connected, the burglars are responsible for more than 40 burglaries of rural homes in the county.
"We believe that some of them are being committed by the same subject or subjects," said Lt. John Schermbeck of the sheriff's office. "There are no solid suspects at this time, but we are working with Wyandotte County and the Bonner Springs police and we have a number of suspects in mind."
In April, the number of reported burglaries tripled to 30 compared to 10 in 2007. In May of last year 10 burglaries were reported and 12 were reported in June. Lt. Andy Dedeke, also of the sheriff's office, said the numbers weren't finalized, but there had been more than 10 burglaries this May.
The burglars primarily go after jewelry, but have been known to take weapons and other valuables.
Burglars have been gaining entrance by kicking down the front doors of the residence, which, Schermbeck said, is very common. Residents have also reported burglaries in which entry was made through a window when they failed to breach the door.
"If somebody wants to get into your house, they will find a way in," said Dedeke. "But there are precautions that you can take. Improving the locking mechanism or locking your doors in the first place will help. But a lot of times people will install a $100 lock in a $20 door and that's not really going to help."
The county burglaries have not trickled down to Tonganoxie and Basehor. Sandy Koontz, Tonganoxie Police Department clerk, said the city has actually seen a decrease in the number of burglaries through the years. In 2006 the city had 11 reported burglaries at either businesses or residences. In 2007 that number dropped to seven, and, as of Friday, the total number of burglaries this year is two.
Basehor is also following that trend. In May and April of 2006, Lloyd Martley, Basehor police chief, said the city had four reported burglaries.
Three burglaries were reported in 2007 in those two months and only one was reported this year.
"We don't have very many burglaries in our city because of the established neighborhoods where people are in and out all day long," Martley said.
On May 20, the Edwardsville Police Department arrested two men the department suspected stole toolboxes from Holliday Sand and Gravel, 11101 Kaw Dr. Officers are also investigating the possibility that these men were connected with a string of burglaries of businesses in Edwardsville and Bonner Springs that have owners estimating their losses at about $500,000.
The day after the arrest three more homes in the county were burglarized.
Schermbeck and Dedeke said many times the only thing people in rural communities can do is just watch out for each other and call in to the sheriff's office if someone sees a suspicious vehicle or person.
- Bonner Springs Chieftain reporter Jesse Truesdale and Basehor Sentinel reporter Lara Hastings contributed to this report