Candidate list compiled for primary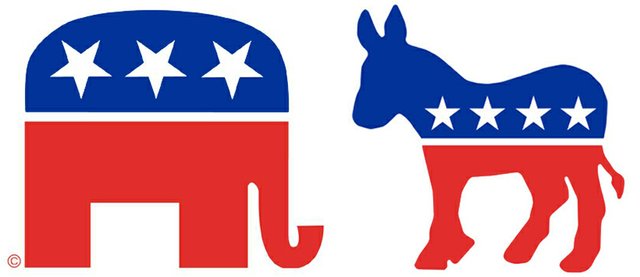 The June 10 filing deadline for elected positions has come and gone, and Leavenworth County voters now have a list of candidates for the Aug. 5 primary election.
The slew of Republicans that filed for the open 3rd District County Commission seat previously occupied by Dean Oroke, who is not running for re-election, will dwindle to one candidate in the primaries. Republican candidates include Basehor Planning Commission chairman and Bonner Springs resident John E. Flower, Linwood custodian Marvin Torneden, construction and excavating worker William "Bill" Merkel, former Tonganoxie mayor Dave Taylor, Tonganoxie heating and cooling business owner Francis L. Hurla, engineering, construction and marketing specialist Beverly Oroke and Tony Klamm, a Bonner Springs farmer who also works in real estate.
The Republican winner will face the sole Democratic candidate, Pete Henderson, an insurance industry retiree from Basehor, in the general election.
The 2nd District incumbent Clyde Graeber, Leavenworth Republican, is running unopposed.
Republicans Debra Snider, Lansing criminal defense attorney and Todd Thompson, former assistant prosecutor and head of the juvenile division of the County Attorney's office, will vie for the chance to be County Attorney in the primaries. The winner will be up against Democratic incumbent Frank Kohl.
County Sheriff incumbent David Zoellner, a Leavenworth Democrat, will compete for his second term against Republican and former Leavenworth Police Department detective, patrol sergeant and Lt. James V. Dyson Sr.
The county clerk, county treasurer and register of deeds races are uncontested. Leavenworth Republican Janet Klasinski, current and longtime deputy county clerk, will seek the county clerk position, incumbent treasurer Janice Young, Republican, will seek re-election, and Stacy Driscoll, Democratic register of deeds incumbent, will also seek re-election.
Lawrence Republican Roger C. Pine will defend his 3rd District Senate seat in November against Baldwin City Democrat Tom Holland; while 5th District Senate incumbent Democrat Mark Gilstrap will be up against Kansas City Democrat Kelly Kultala in the August primary. The winner will face Leavenworth Republican Steve Fitzgerald in the November general election.
Joe Novak, Shawnee Democrat, and Owen Donohoe, Shawnee Republican, will vie for the 39th House District, which covers a northern piece of Johnson County, part of western Wyandotte County and some of Leavenworth County, including the city of Basehor and Fairmount Township.
The primary will cut the four candidates running for the 40th House District, which includes northern Leavenworth County and part of Atchison County, down to two. Candidates include Democrats Melanie Sanders Meier, Leavenworth, and Don Navinsky, Easton, and Leavenworth Republicans Laura Janas Gasbarre and Charlie Gregor. Part of the district reaches into Lansing.
The 41st House District candidates are incumbent Democrat Marti Crow and republican Jana Taylor Goodman, both of Leavenworth. The 41st District covers part of the City of Leavenworth and part of Kickapoo Township.
Tonganoxie Republicans Connie O'Brien and Ted Ingerson will move on from the primaries to compete with Lansing Democrat Timothy Moran for the 42nd House District seat. The district encompasses parts of south central Leavenworth County, including the cities of Tonganoxie, Lansing and Linwood.